Please be advised that Chef's Table is currently closed.
Contact us at restaurantreservations.mnh@belmond.com for more information.
Take your seat in a hidden kitchen alcove for an immersive culinary spectacle. Our team of chefs are set to cook up a storm of speciality dishes, each designed daily around the freshest, handpicked ingredients available. Hosted by Executive Chef Rudi Liebenberg, you'll uncover the secret art to our innovative kitchen.
Lunch: Monday–Saturday, noon–3pm
Dinner: Monday–Saturday, 6:30pm–till late
Minimum of 1 and maximum of 15 people
For Saturday bookings and/or next day reservations, call us directly at +27 21 483 1000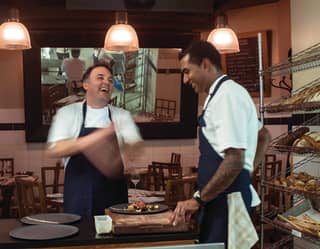 Learning from culinary masters
Pick up new skills as you see our expert team at work, and discuss with them the blend of flavours within each recipe. With menus created from the pick of local produce, this experience features our finest cuisine.
Meet Chef Rudi
L
Exclusive Menu – 'Wasted!'
Head to the Chef's Table for an exclusive menu that showcases Chef Rudi's respect for the entire ingredient. "Fashionably rejected" parts of produce are given new life in a delicious, creative five-course feast. Ginger trimmings and buchu become energising cordials; fruit peels and rinds become tempting preserves, unused trout trimmings become tartare and tempura.
Available during lunch times Monday–Saturday, priced at R395 per person including fruit cordial and a shot of kombucha
E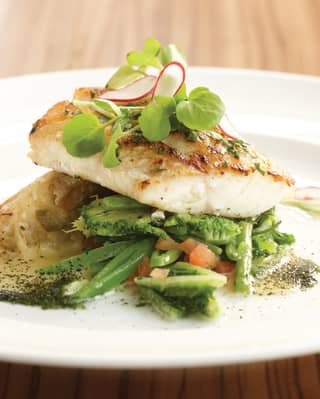 Chef's Table at Belmond Mount Nelson Hotel