Africa's ultimate experiential safari lodge
Discover a modern, sophisticated sanctuary on a private island at the heart of the Okavango Delta
Eagle Island Lodge brings timeless luxury to the Botswana wetlands. High-ceilinged tented rooms flood with light; each has a plunge pool and oversized bed with views of the Delta. Get closer to the wildlife of this UNESCO World Heritage Site—silently glide past hippos in a traditional canoe as fish eagles soar overhead. Eagle Island Lodge is now open.
Please note: Water-based safaris are dependent on flood levels in the Delta which are usually highest from May-September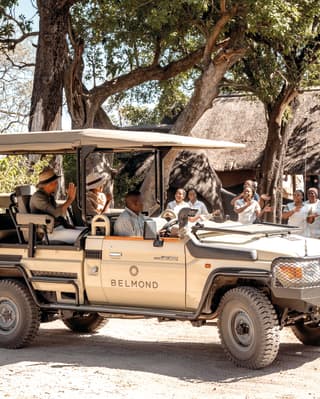 Eagle Island Lodge
Make a direct booking for our experiential lodge in the Okavango Delta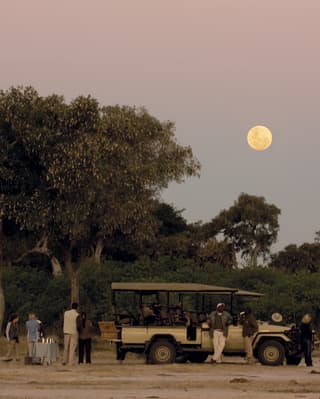 All three Belmond lodges
Allow us to arrange your booking for all three of our safari lodges in Botswana
Contact us
All three Belmond lodges
Thank you for your interest in Belmond.
Prefer to talk? You can call us on 1 800 957 6137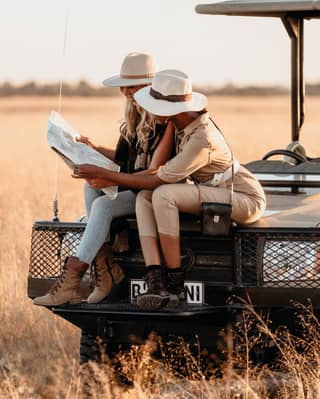 Explore an itinerary
Combine your Belmond safari experience with other spots around Southern Africa
Accommodation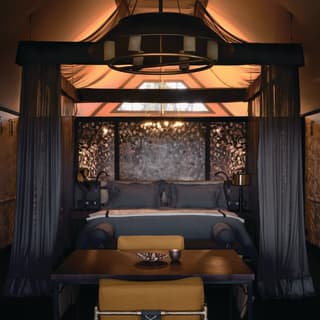 Accommodation
Just 12 large, light-flooded tented rooms make up the total accommodation of this intimate retreat. Each is carefully positioned to afford total privacy—and unspoiled Botswana vistas.
Shelter from the midday heat for a cool siesta, or soak in your private plunge pool. Take to the terrace for a front row seat and watch the theatre of the savannah unfold.
Explore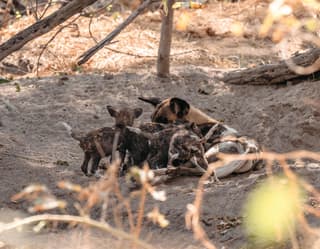 Our Support of the Wild Entrust Africa Conservation Project
We've joined forces with Wild Entrust Africa to help mitigate the lethal conflict between predators and people in Northern Botswana. With the help of our partnership, six camera traps will assist the project's ground-breaking scent-mark research, which keeps predators away from livestock and safely inside protected wildlife areas.
Our guests can visit the Wild Dog Research camp and listen to a Botswana Predator Conservation Programme researcher talk about their fascinating and invaluable work.
Contact us to arrange your visit
Our Support of the Wild Entrust Africa Conservation Project
Thank you for your interest in Belmond.
Prefer to talk? You can call us on 1 800 957 6137
O
The History
Integral to the rich history of Botswana, the lodge was established in the 1900s when intrepid explorers and crocodile hunters first flocked to the delta. Since then, we've refined safari living to an art. Eagle Island Lodge is among the most environmentally friendly lodges in the country, and our private drives are a truly intimate way to get closer to the country's natural wonders.
One of three unforgettable adventures
Eagle Island Lodge
In the heart of UNESCO wetlands, this newly renovated lodge offers boutique tents and thrilling helicopter safaris.
Savute Elephant Lodge
Unpredictable wet and dry cycles create a dynamic landscape alive with a vibrant, raw energy—and wildlife to match.
Khwai River Lodge
Sitting in a carefully protected zone, animals roam free in this dramatic region of the Moremi Reserve.
All Inclusive
Wining and Dining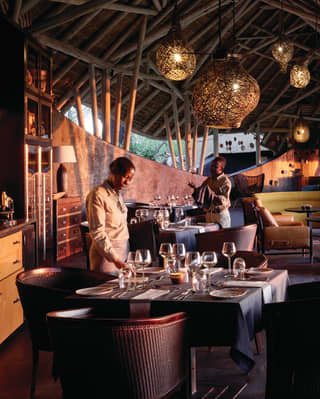 The Restaurant
Listen for the evocative fish eagle whistle while you dine. The soft lighting casts evocative shadows, and dark woods create a cosy feel. Tempted by barbecued treats? Swap stories by starlight beside our open campfire.
Learn more