Our Destinations

Our Destinations

Our Destinations

Our Destinations

Our Destinations

Our Destinations
Your unforgettable adventure starts here
Toast a tropical sunset with sand between your toes, delve into sacred South American sites or experience the thrill of vintage rail travel. Belmond hotels, trains, cruises and safaris combine world-class luxury with a sense of pioneering adventure to create unique experiences you'll never forget.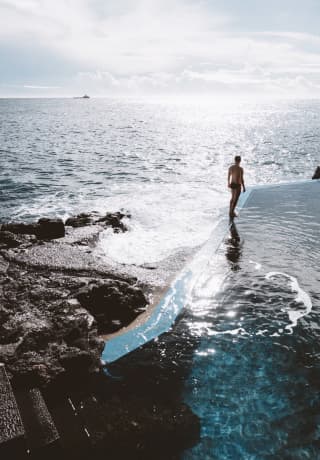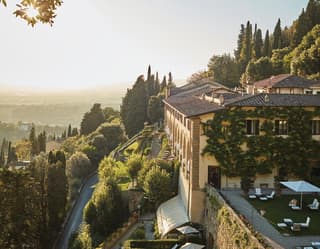 Hotels
In a fast-paced world, we invite you to slow down and discover the joy in every indulgent detail. A warm Caribbean breeze beneath a palm-shaded cabana. The shadows cast by candlelight amid the cloisters of a former monastery. The lively hum of a crowd at an elegant bar as you sip a signature drink. Celebrating local tradition, community and cuisine across the globe, Belmond creates luxury experiences that are as authentic as they are unique.
H
Your carriage awaits
Get ready for the railway romance of a lifetime
It is impossible not to be carried away by the magic of it all.
Every trip begins with a toast as the train meanders through stunning scenery—offering up sumptuous fare, live music and the chance to make new friends along the way. More than just a journey, this is the art of travel perfected.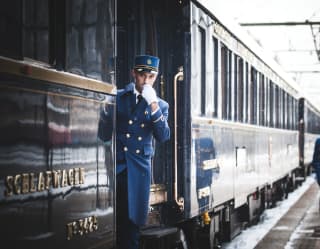 Trains
Belmond whisks you into the golden age of travel. Slide back your compartment door to cabins draped in plush fabrics. Crisp white tablecloths set the scene for evenings of exquisite fine dining. Crystal glassware catches the light as you toast your adventure in the bar. Spreading across South America, Europe and Asia, our celebrated trains spirit you to some of the world's most exciting destinations in unforgettable style.
T
Boats
There's nothing so romantic as a river cruise. A Burgundy boat trip calls for stops at sun-soaked vineyards, ancient chateaux and picture-postcard villages. Marvel at gold-tipped temples topping the emerald banks of the Ayeyarwady River as you glide through Myanmar. Whatever you chose, sleek design, warm-hearted service and bespoke cuisine are the order of the day.
B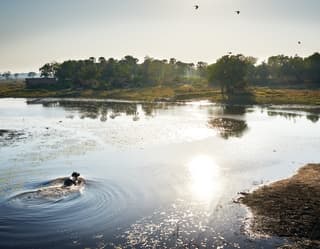 Safaris
Answer the call of the wild with an unforgettable African adventure. Elephants parade across the plains against the Botswana sunrise. Predators kick up plumes of dust. Birds flock against approaching thunderstorms. The setting sun brings startling pink skies. With indulgent and elegant rooms, feasts of local delicacies and camps perfectly positioned for game spotting, Belmond safaris sizzle with savannah magic.
S
Each of our properties is a destination in its own right.
From iconic hotels with star-studded pasts to ancient former monasteries and sanctuaries in sacred locations, a stay with us is anything but ordinary. Uncover our passion for preserving history while sampling exquisite modern twists and locally-inspired cuisine. Every Belmond retreat has a story to tell.
Our passion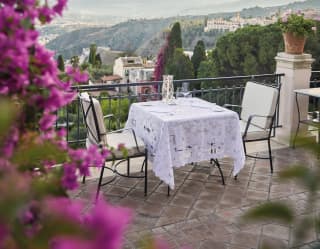 Restaurants
With a focus on transforming locally-sourced produce into creative masterpieces, our restaurants brim with personality. Dine on sun-splashed terraces, above the clouds of mist-tipped mountains or under the chandeliered ceiling of a golden dining room. From iconic institutions to Michelin-star feasts dreamt up by celebrity chefs, Belmond restaurants romance all the senses.
R