Experience timeless indulgence in the shade of Table Mountain
Set in the vibrant heart of Cape Town, this luxury hotel and spa offers easy access to all that's happening in this dynamic city.
Mount Nelson has long been regarded as one of the city's top five star hotels. It offers the perfect combination of leafy tranquility and contemporary buzz. Whether dining on exotic Cape cuisine, soaking up the sun or exploring the buzzing streets, your time here promises endless memories to cherish.
At a glance
ACCOMMODATION 198 rooms and suites
DINING Restaurant, bar, chef's table, Oasis Bistro, afternoon tea, garden picnics, harvest table
FEATURES Librisa Spa, two pools, tennis court, children's centre, nine-acre garden
ACTIVITIES Historic tours, winery and classic car excursions and yoga in our gardens
EVENTS Business centre and conference facilities
LOCATION 20km from Cape Town International Airport
Explore
Every step brings a new discovery
The Lounge
Award Winning Interiors
Sample a classic South African milk tart and expert Assam blends with our renowned afternoon tea. Our airy lounge has been home to this historic tea for over 30 years.
Terrace
Cheers!
Basking in rays of natural light, our terrace is an unmatched spot in Cape Town to unwind with a glass of cognac and cigar.
Planet Bar
Celestial Chic
Sip our signature Pink Lady cocktail surrounded by starry décor. A dining experience that's out of this world.
Union Castle Room
Art Deco Architecture
The earthy tones of the South African landscape decorate this elegant boardroom, which can host up to 15 guests.
Moose Hair Salon
Beguiling Style
Blissful pampering and word-class treatments await at Moose, our in-house salon renowned throughout South Africa.
Orchid Room
Perfectly Petite
As elegant as its namesake, this intimate room is a gorgeous location to host private lunches and business meetings.
Ballroom
Unparalleled Style
The unsurpassable Cape Town location to host a celebration. This elegant room, boasting formal grandeur with a touch of panache, can accommodate up to 400 guests for cocktails or 240 for a sit-down banquet.
Garden Cottages
Light and Lavish
Unwind in a historic home-away-from-home. Each picture-perfect cottage sits behind a fragrant rose garden and quaint picket fence.
Pool
Hushed Paradise
A serene second option to the main pool, this adults-only refuge is a true slice of calm.
Boutique
Capetonian Glamour
Stylish elegance reigns supreme in this boutique shopping experience. Don a felt fedora or try on an ostrich feather cape.
Garden Fountain
Regal and Idyllic
Nestled in nine acres of verdant calm, our tinkling fountain only adds to the beauty of our storied trees and cherished lawns.
Oasis Wing
Bespoke Design
Annexed from the main hotel for your exclusive comfort, each spacious wing has its own distinctive style. Saunter down to Oasis Bistro for a South African snack, overlooking the glittering pool.
Oasis Bistro
Poolside Bliss
Refresh with an afternoon cocktail, or while away the morning away with a leisurely breakfast. Our poolside haunt is a sublime spot to whet your appetite.
Main Pool
Family Fun
A glistening sanctuary in the heart of the city, our main pool is heated to a pleasant 28˚C.
Children's Club
Child's Play
Imaginative storytelling, group activities, educational games and toys await in our haven of fun. Designed for children aged 4 to 12.
Librisa Spa
Sublime Design
Revitalising massages. Nourishing treatments. Within our Victorian walls, our spa is a leading wellness center in Cape Town.
Gymnasium
Work Hard, Play Hard
Our fitness centre is fitted with the latest equipment. Or, head out into the sunshine and practice some gentle yoga—just like John Lennon did when he visited.
Parking Garage
Shifting Gears
24-hour security ensures your vehicle is always safe in our complimentary parking garage.
S AFRICA
Different. Better. Special.
Staying with us turns a trip to Cape Town into an unforgettably unique escape. Here are just some of the features that make us stand out from the crowd.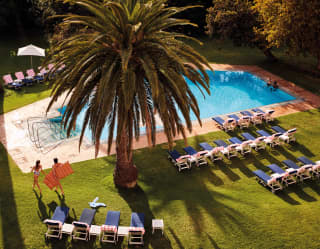 Swimming pools
There are two heated outdoor swimming pools, available exclusively for guests staying at the hotel.
The Oasis Pool is one of the largest heated pools in South Africa. Poolside service is available from October to April and a swimming coach can be arranged on request.
The Cottage Pool is located in a secluded spot of the hotel gardens. Poolside service available from November to March.
S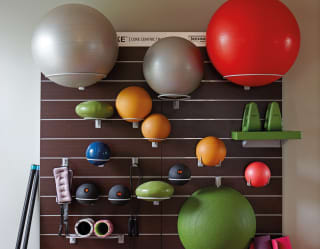 Fitness Centre
The fitness centre is equipped with the latest cardiovascular and weight training equipment. Personal training is available for both guests and visitors to conduct fitness assessments and make tailored programmes. You can also find a balance between indoor and outdoor yoga and pilates.
Complimentary Bootcamp training sessions are available on Thursday or Saturday mornings from 08h00. Individual training sessions can also be arranged for your convenience, at an additional cost.
Open 24 hours a day
F
Tennis
The courts are available exclusively for guests of Mount Nelson.
Resident pro tennis coach Barkie Mckrea will teach you to improve your serve, volleys and all aspects of your game.
Barkie teaches all levels, from beginner to advanced players, solo or in groups. Equipment is available to hire from the hotel.
Book your court time
Tennis
Thank you for your interest in Belmond.
Prefer to talk? You can call us on +27 21 483 1000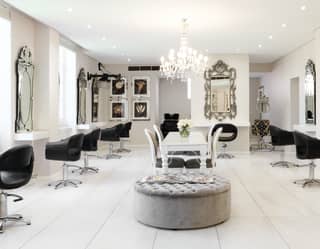 Moose Hair Salon
Our hair salon offers a wide range of services, from cutting and colouring to conditioning and styling.
Tuesdays to Fridays, 8:30am to 6:30pm. Saturdays 8:30am to 5:30pm. Sundays, Mondays and Public Holidays available on request.
Moose Hair Salon
Thank you for your interest in Belmond.
Prefer to talk? You can call us on +27 21 483 1000
M
The Children's Club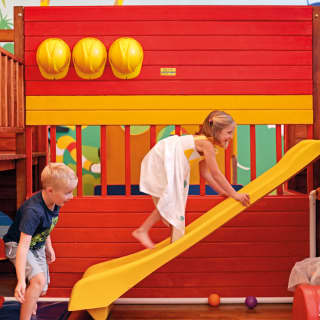 Family Friendly Features
The Children's Club
Our centre for children aged 4 to 12 offers a range of educational games and toys. Organised activities, from group games to storytelling, take place throughout the day.
Available to non-resident hotel guests at no extra charge when visiting Librisa Spa.
Contact us for more information
The Children's Club
Thank you for your interest in Belmond.
Prefer to talk? You can call us on +27 21 483 1000
Accommodation & Activities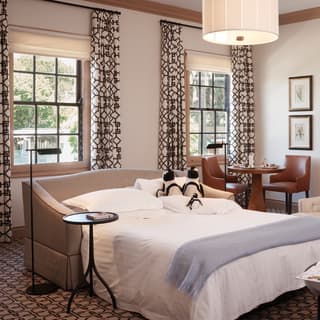 Family Friendly Features
Accommodation & Activities
Mount Nelson is an escape for the whole family. To help you relax with your little ones we offer in-room amenities including additional cots, laundry service, babysitting services, children's turn down amenities and other in-room children's amenities.
We can also arrange activities that will be popular with all ages. Stay within our walls and enjoy family-themed spa treatments or an interactive Chef's Table experience. Or head out to explore the nearby beaches or fascinating museums. Our concierge will be happy to help.