Oxfordshire heritage meets French flair
Tucked away in the picturesque countryside, this 15th-century manor sets the standard for haute cuisine
As our maître de maison, Raymond Blanc's passion permeates through our hotel—from the individually-designed suites to the menus in our two Michelin-starred restaurant. Savour the wonders of spring through our lush gardens and in our farm-to-table restaurant. Ours is truly a house for all seasons.
Map and location
Alfresco Decadence at Le Manoir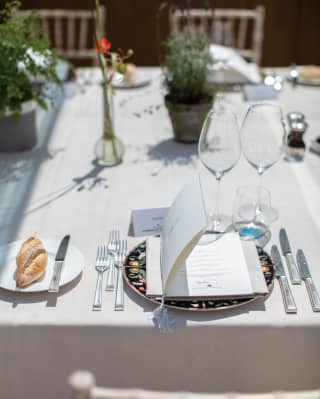 Le Manoir Summer Garden Party
14 July 2022
Celebrate the best of the British summertime with Raymond Blanc. Experience an exclusive alfresco feast with live musical entertainment and dishes prepared by our Michelin-starred team. Each bite sings with the taste of summer—enjoy with champagne, our own blended gin, chilled natural wines and aromatic cocktails. Anticipate the most decadent garden party with a twist of French flair for Bastille Day.

£385 per person for non-resident guests
Contact us to book
Le Manoir Summer Garden Party
Thank you for your interest in Belmond.
Prefer to talk? You can call us on +44 (0) 1844 278 881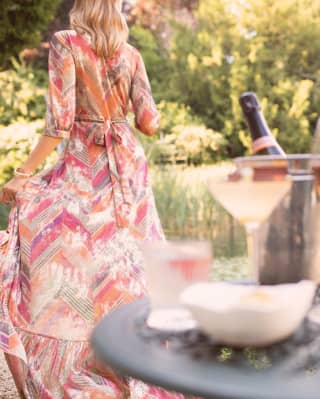 The Perfect Package
Let the party live on with an indulgent overnight stay at Le Manoir. Celebrate summer in style in our glorious gardens, then recharge with a restful stay in one of our unique rooms or suites.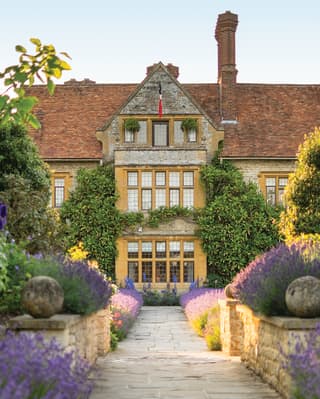 Celebrating the Seasons
We are committed to our community and to bringing local producers, artists and artisans together to celebrate with you.

All our events are deeply rooted in the joy of the seasons. From blooming botanicals in spring to alfresco decadence in summer and floral workshops with an autumn afternoon tea.

Join us to experience the magic of Le Manoir, all year round.

Download the brochure
Accommodation
Accommodation
Each exquisite suite serves up beautiful echoes of Raymond's travels. Tip-toe into Botticelli to find freestanding Victorian tubs and hand-painted ocean murals. Or reserve Chinoiserie to enjoy a silken slumber among gold-leaf furniture. From the Far East to the Mediterranean, enter your own private fairytale.
Explore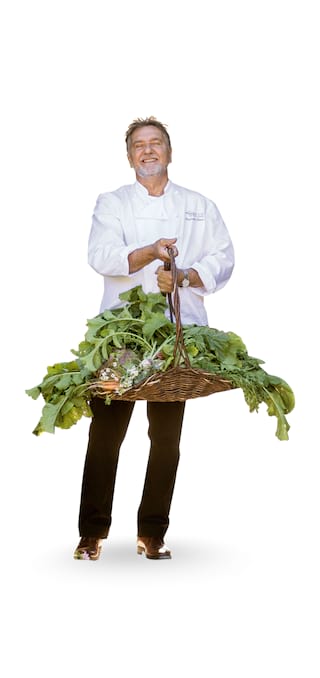 I like to wander among the dewy orchards first thing in the morning; it often inspires the day's menu.
Since opening in 1984, the manor has earned itself a global reputation for fine gastronomy. But its prominence is more than just about what's on the plate. Rooms are imagined by prestigious UK interior designers. Fragrant orchards and a mushroom valley elicit awe. An annual Festival of Music promises a feast for ears and appetite.
Raymond Blanc OBE
Chef Patron
Learn more
The Raymond Blanc Gardening School
Our Schools
The Raymond Blanc Gardening School
Whether you're a green-fingered professional or just starting, join us in our 11 enchanting gardens to receive the expert insights needed for a garden of abundance.
Learn the secrets of our world-class plots and get inspired to grow your own. From our tranquil Japanese tea garden to the Mushroom Valley project, this interactive experience will leave you feeling full of creative potential.
Learn more
Family friendly features
Family friendly features
Unlock the British countryside with your family by your side. Dine together in our double Michelin star restaurant and treat your little ones to a children's course at the Raymond Blanc Cookery School.
Teach your children about growing produce with a family garden tour. We'll provide a Seed Explorers activity box so they can continue their learning at home, with different seasonal packages through the year brimming with green-fingered fun.
Contact us
Family friendly features
Thank you for your interest in Belmond.
Prefer to talk? You can call us on 1 800 237 1236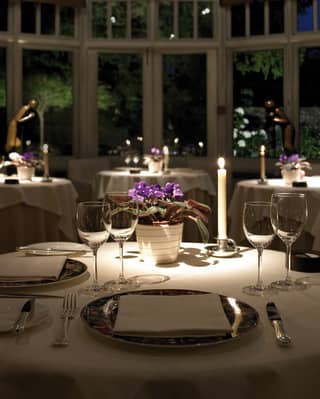 The Restaurant
Described as "a twist of imaginative genius", Raymond Blanc's menu celebrates some 90 different herbs and vegetables from the two-acre kitchen garden. Have our sommeliers pair each dish with wines from the extensive cellar. Then wait for the culinary alchemy to unfurl.
Learn more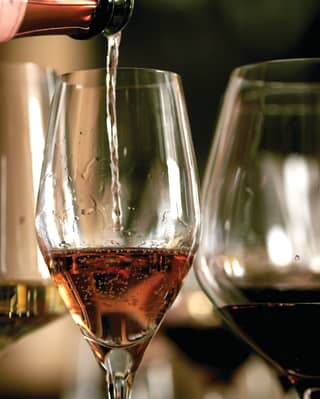 The Wine Cellar
The hotel's wine cellar is home to around 600 carefully selected wines from around the world. Committed to sourcing wines from smaller, independent producers and new modes of viticulture, many of those featured are from Raymond's home soil.
Learn more
Give the Perfect Gift
Give the gift of a magical experience at Le Manoir aux Quat'Saisons. Shop below, or contact us on +44 (0) 1844 278 881. With the Belmond Gift Card, your special someone can enjoy their choice of experience. We recommend…