Discover Cape Town
MOUNT NELSON, A BELMOND HOTEL, CAPE TOWN
76 Orange Street, Gardens, Cape Town, 8001 South Africa
Cape Town unfolds along the southern tip of South Africa. The city is hugged by a craggy ridge that peaks at Table Mountain and plummets towards the Atlantic. Such a dramatic backdrop is only surpassed by the views out to sea—the choppy waters framed by the Cape of Good Hope.

Take a stroll inland from the waterfront and you'll soon stumble upon the aptly named Gardens suburb. Once home to essential farmland, this district is now a thriving cosmopolitan hub. Old-world charm meets a cool urban edge that seems to flow forth from Kloof Street. Just a stone's throw away, you'll find Belmond Mount Nelson Hotel, a visual symbol for the Gardens' spirit. Grand, stately and unashamedly pink this is where to stay in Cape Town.
Mount Nelson
76 Orange Street, Gardens
Cape Town, 8001 South Africa
Mount Nelson is within easy reach. You'll find us...
a 12-minute drive to Cape Town Railway Station
a 15-minute drive from Table Mountain
a 25-minute drive from Cape Town International Airport (CPT)
a 40-minute stroll from The V & A Waterfront
Open in Google Maps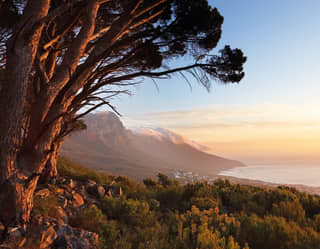 Destination Guide: Unlock Cape Town
Cape Town is a rare metropolis. The breathtaking delights of nature are matched by a vibrant cultural scene. The city's past is as fascinating as it is varied and presiding above it all is the magnificent Table Mountain—one of the New Seven Wonders of the World. Take up a spot at the top and you can see the whole city, but it won't be long before you'll want to descend and dive in.
D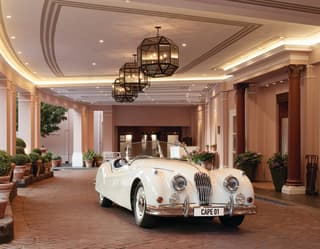 Travel in Cape Town
Catch a taxi from just beyond our doors.
Car rental We can arrange your car rental prior to arrival, or at the Concierge Desk when you check in.
Train travel The railway station is just a short distance from our hotel. If you're catching the Blue Train or Rovos Rail connections, let us arrange a transfer for you.
T
Concierge Recommendations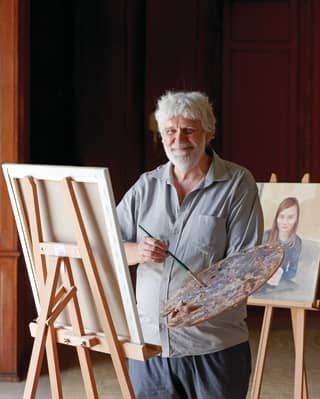 Painted Portrait
Our artist-in-residence Cyril Coetzee is one of South Africa's most celebrated figurative painters. His famous muses include the great Nelson Mandela, and now you or your loved one. Commission an oil portrait by Cyril and take home a truly special souvenir of your stay.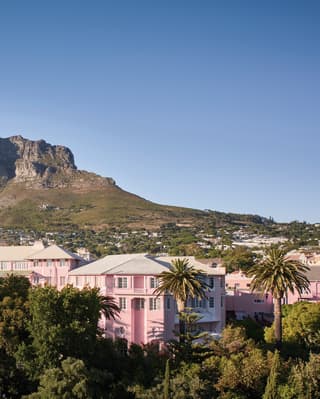 Fynbos Sunset Walk
Get up close to Table Mountain. Hotel tours include a visit to the stunning region of Fynbos, where an afternoon ramble with our guide culminates in sundowners and canapés with a view you'll never forget.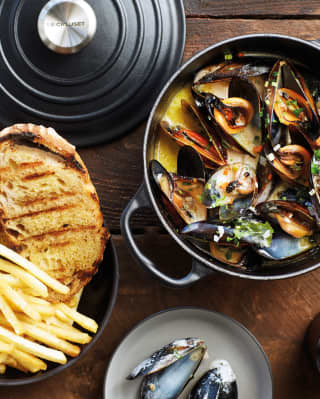 A Taste of Cape Town
From within our walls and out to the city beyond, Cape Town is a gastronome's treasure trove. Spend an exclusive evening with chef Rudi Liebenberg at our secret Chef's Table, or head out to explore. From Kloof Street to Camps Bay, there's so much you'll want to savour.