A haven of calm at the crossroads of the city's most stylish neighbourhoods
When you stay at The Cadogan, London is yours to explore. Step out from the main entrance and be swept up in the luxury brands and high-end retailers of Knightsbridge. Alternatively slip out of the side door and be in the artistic heart of Chelsea, full of craft boutiques, artisanal food and trendy drinking spots. After a day sampling the delights of the city, you'll find every indulgence awaiting you back at the hotel. Cosy up in front of the fire with your drink of choice, or slip into the indulgence of your beautiful suite. It's truly a welcome home.
At a glance
ACCOMMODATION 54 rooms, suites and speciality suites
DINING European café-restaurant experience with terrace, tea and bar lounge
FEATURES Exclusive access to Cadogan Place gardens, fitness suite, spa suite and an extensive art collection
ACTIVITIES Shopping in Knightsbridge and Chelsea, privileged access to key London galleries and museums
EVENTS Private dining room for up to 50 guests, smaller parties held in suites
LOCATION Next to Sloane Square tube station, 35-minute drive from Heathrow Airport
Explore
Every step brings a new discovery
Main Entrance
A Warm Welcome
If walls could talk, ours would have over two centuries of intriguing tales to tell. Step through our red-brick facade and into a glamorous London retreat.
The LaLee
Sophisticated European Cuisine
With delightful dishes from the grand cities of Europe, anticipate a stylish and fun café-restaurant experience.
21 Pont Street
A Private Entrance
This private entrance for hotel guests marks the former home of Lillie Langtry, the famed actress, socialite and companion of the Prince of Wales.
Royal Suite
A Door to the Past
Our largest, most elegant suite has the most dramatic history. The bedroom door is marked 118—the famed room where Oscar Wilde was arrested.
Seven-Bedroom Penthouse Suite
The Pinnacle of Luxury
Experience true top-floor indulgence. The space combines seven elegant bedrooms and marble bathrooms, and a private dining room. Enjoy enchanting garden views from the balcony.
London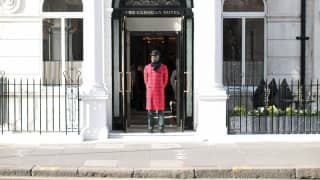 Staying with us turns a trip to London into an unforgettably unique escape. Here are just some of the features that make us stand out from the crowd.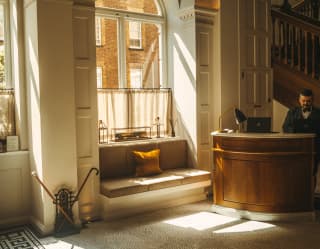 The Cadogan Concierge
London is an ever-changing city full of diverse and unique places just waiting to be discovered. Knowing where to go to find the hidden gems can be daunting, but we have you covered. The Cadogan Estates' guides are on hand during the day to offer expert advice on where to go, as well as help with any other requests you may have. All you have to do is ask.
The Cadogan Concierge
Thank you for your interest in Belmond.
Prefer to talk? You can call us on +44 (0) 20 7048 7141
T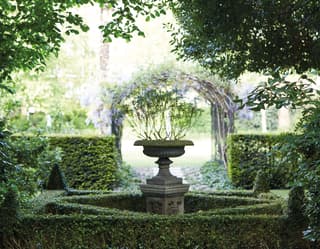 Garden
For those seeking a break from retail therapy, our private gardens are the perfect place to relax and unwind. Exclusively available to Cadogan Estate residents as well as hotel guests, feel like a local as you sit back among the beautiful trees and colourful flowers. Arrange a picnic, try your hand at tennis, or bring a board game to play and let the hours slip by.
G
Pets
Everyone in the family can enjoy a city escape at The Cadogan, including your adorable canine. We're rolling out the red carpet for our pooches. Let them snooze on a luxury bed, enjoy a menu of nutritious doggy delights and be whisked away for pampering at Pet Pavilion's flagship venue.
Your four-legged friend will feel right at home in our charming Chelsea residence.
Pets
Thank you for your interest in Belmond.
Prefer to talk? You can call us on +44 (0) 20 7048 7141
P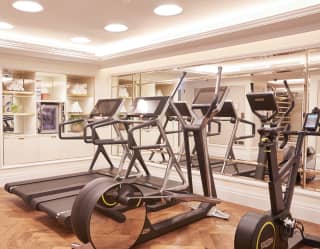 Fitness Suite
For those who want to keep up with their fitness regimen during their city break, our Fitness Suite is the ideal option. We are equipped with a selection of cardio and resistance machines plus free weights, perfect for an early morning or late-night workout.
Open 24 hours a day
F
See more of Europe with Belmond
With luxury trains and sensational hotels, we can show you the beauty of travel like no one else.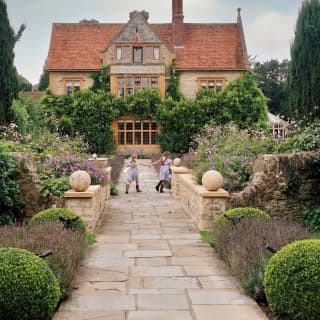 Countryside Tranquility
Le Manoir aux Quat'Saisons
Tucked away in the picturesque countryside, our 15th-century manor sets the standard for haute cuisine
Visit Oxfordshire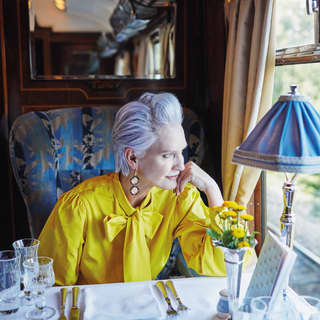 The Golden Age of Travel
British Pullman
Criss-cross beautiful Great Britain aboard our glamorous vintage train for day trips like no other, from Murder Mystery hijinks to lavish feasts prepared by Michelin-star guest chefs.
Take a seat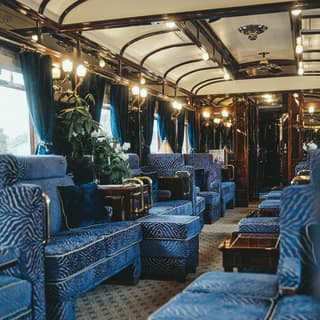 Continental Glamour
The Venice Simplon-Orient-Express
Board the Art Deco carriages of our iconic train for thrilling journeys between London and Prague, Vienna, Budapest, Verona or Venice.
Find your route