Your key to the hidden gems of the city
Stay at The Cadogan and you're perfectly positioned to find endless things to do in London. Whether seeking to indulge in a little retail therapy, broaden your horizons at the many nearby museums and galleries, or sample the nightlife, we have a host of exclusive experiences and concierge recommendations. However you spend your time, magical memories are guaranteed.
The Treatment Room

The Treatment Room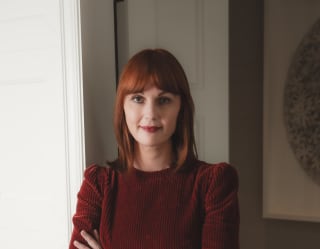 By Teresa Tarmey
Step in. Breathe deep. Unwind.
Cocooned within The Cadogan, this serene and indulgent space is now home to the cult treatments of "super facialist", Teresa Tarmey.

The expert of choice for those in the know, Tarmey's legendary approach to skin-care combines state-of-the-art technology and innovative techniques to deliver visible results.

Choose from an exclusive menu of Teresa's most sought-after treatments, including the new Tri-Body Treatment—designed exclusively for our guests.

Monday: 10am–8pm
Tuesday: 10am–4pm
Wednesday: 10am–7pm
Thursday: 9am–5pm
Friday: 10am–8pm
Weekend: Closed

Treatment menu
Book now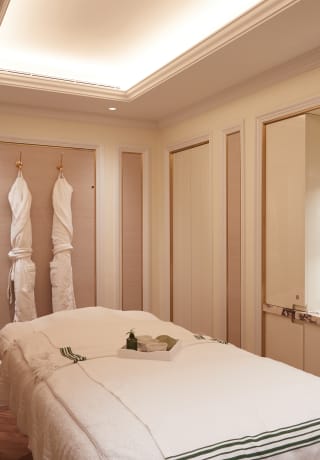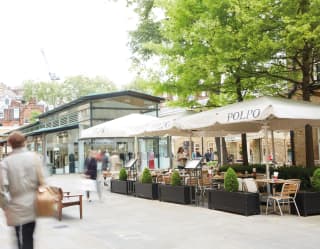 Shopping in London
With our enviable position in the heart of one of the city's most fashionable neighbourhoods, we're the perfect starting point for a London shopping spree. Discover Knightsbridge for big labels and luxury brands, including world-famous Harrods and Harvey Nichols. Or take the side exit and explore the quirky boutiques of Chelsea. Take the stress out of your search either in-store or from the comfort of your suite with our private shopping concierge.
Shopping in London
Thank you for your interest in Belmond.
Prefer to talk? You can call us on +44 (0) 20 7048 7141
S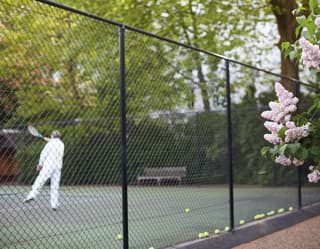 Tennis
You'll find tennis courts in Cadogan Place Gardens, a beautiful private green space reserved for Cadogan residents and hotel guests. They're an ideal spot to challenge someone to a friendly game, or perhaps work on your serve. Speak to our concierge about reserving a court. We can also provide all the equipment you'll need.
Tennis
Thank you for your interest in Belmond.
Prefer to talk? You can call us on 1 800 237 1236
T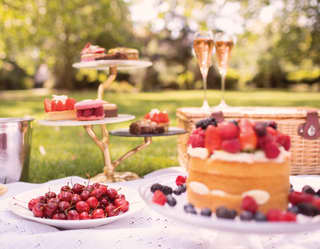 Picnics in Cadogan Place Gardens 
The great British summertime conjures thoughts of lush green lawns, leisurely picnics and a chilled glass of Pimms. Enjoy our award-winning afternoon tea, deliciously reimagined for alfresco afternoons. Take up a secluded spot in the sun-kissed gardens of Cadogan Place and tuck into a delectable picnic in exclusive privacy.
Available for hotel guests only
Picnics in Cadogan Place Gardens 
Thank you for your interest in Belmond.
Prefer to talk? You can call us on +44 (0) 20 7048 7141
P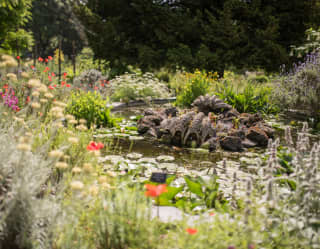 Chelsea Physic Garden
Once known as the Apothecary's Garden, the Chelsea Physic Garden was established in 1673 and is London's oldest botanical garden. It's a captivating space just begging to be explored with friends or family. Throughout the grounds you can discover and learn more about some 5,000 different medicinal, herbal, edible, and useful plants. There are also a variety of events and workshops held throughout the year for those looking for a hands-on experience.
Book your visit through our concierge team and gain early access to these enchanting gardens before the general public.
C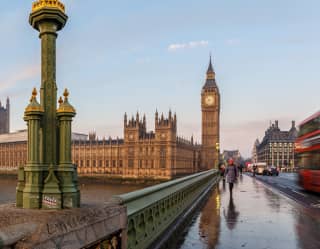 Thames Limo
Charter a water limo from Cadogan Pier and explore the sights of central London, away from the crowds. Blending Italian style with British flair, Thames Limo will be your guide and show you a unique perspective of London's past and present.
Thames Limo
Thank you for your interest in Belmond.
Prefer to talk? You can call us on +44 (0) 20 7048 7141
T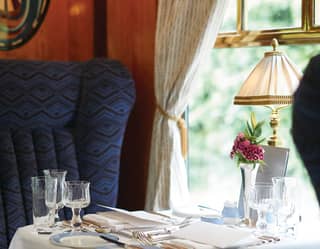 Adventures by Rail
London is the perfect start or end point to a luxury rail adventure aboard one of Belmond's iconic trains. Departing from London Victoria station, the British Pullman sets off on gastronomic day trips to stunning destinations across the UK. Alternatively choose to join the world-famous Venice Simplon-Orient-Express and head further afield. The signature route takes you through Paris to Venice, while longer journeys will let you experience the wonders of Budapest, Vienna and Istanbul.
A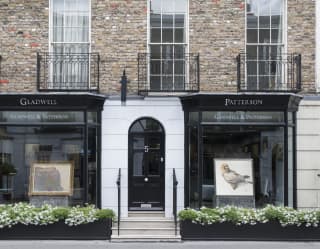 London's Oldest Gallery
Enjoy exclusive access to Gladwell & Patterson, a family-run art gallery in stylish Knightsbridge. Marvel at fine oil paintings, watercolors and sculptures by leading artists. An oasis of calm and culture, the gallery dates back to 1752 and was frequently visited by Vincent Van Gogh.
London's Oldest Gallery
Thank you for your interest in Belmond.
Prefer to talk? You can call us on +44 (0) 20 7048 7141
L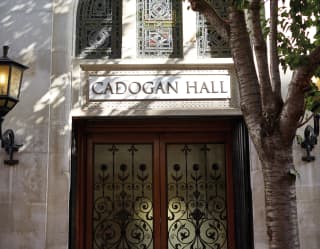 Cadogan Hall
Set in the heart of Chelsea, boasting just 950 seats and exceptional acoustics, Cadogan Hall is the venue of choice for the world's leading orchestras. As members of the Cadogan Estate, we can ensure your evening is every bit as magical as the music.
Cadogan Hall
Thank you for your interest in Belmond.
Prefer to talk? You can call us on +44 (0) 20 7048 7141
C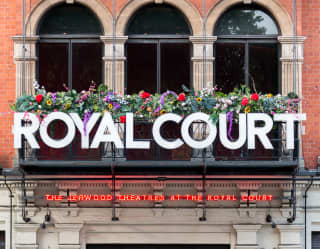 Royal Court Theatre
Just moments away from the hotel you'll find the Royal Court. Acclaimed as 'the writer's theatre', it is one of the city's leading spaces for encouraging undiscovered and emerging talent from the writing sphere. Many big names, including Samuel Beckett and Ann Jellicoe, began their careers here. You'll find a roster of fantastic shows available throughout the year.
R