The city's secret green hideaway
Usually reserved for locals only, guests at The Cadogan have access to Cadogan Place Gardens. The perfect place to unwind and refocus after a day exploring one of the world's most vibrant, bustling cities. Whether you're looking to while away the day on the lawn or hoping to serve an ace in the tennis courts, the gardens will add some alfresco enchantment to your city break.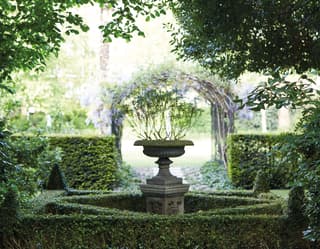 Cadogan Place Gardens
An elegant garden featuring ornamental planting, sweeping lawns and tennis courts, Cadogan Place Gardens have remained relatively unchanged since it was laid out in 1886. Today it also boasts a selection of impressive trees, adding to the sense of privacy and exclusivity. We'll provide blankets, deck chairs and board games; all you have to do is sit back, and let the time slip by.
C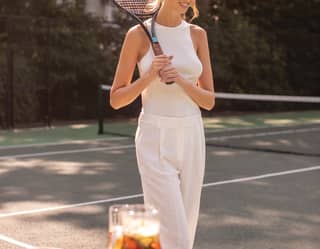 Tennis
You'll find tennis courts in Cadogan Place Gardens, a beautiful private green space reserved for Cadogan residents and hotel guests. They're an ideal spot to challenge someone to a friendly game, or perhaps work on your serve. Speak to our concierge about reserving a court. We can also provide all the equipment you'll need.
Tennis
Thank you for your interest in Belmond.
Prefer to talk? You can call us on +44 (0) 20 7048 7141
T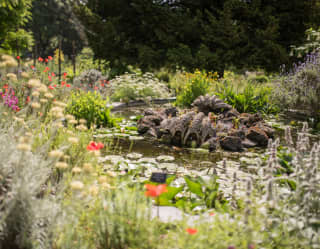 Chelsea Physic Garden
Originally known as the Apothecary's Garden, the Chelsea Physic Garden was established in 1673 and is London's oldest botanical garden. It's an amazing space to explore with friends or family, home to some 5,000 different medicinal, herbal, edible and useful plants. For those looking for a more hands-on green-fingered experience, there are a variety of events and workshops held throughout the year.
Book your visit through our concierge team and gain early access to these enchanting gardens before the general public.
C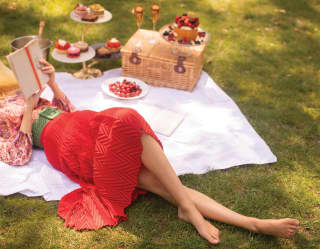 Picnics in Cadogan Place Gardens 
Romance all the senses with an alfresco picnic in Cadogan Place Gardens. Take up a secluded spot and enjoy our award-winning afternoon tea, alfresco style. We'll set up a space for you, complete with plush blankets, cutlery and glasses. Perfect for a few long lazy hours under the sun.
Available for hotel guests only
Picnics in Cadogan Place Gardens 
Thank you for your interest in Belmond.
Prefer to talk? You can call us on +44 (0) 20 7048 7141
P