Celebrate in timeless style
With an unparalleled location, breathtaking interiors and a star-studded history, Belmond Cadogan Hotel is one of the most iconic party venues London has to offer. From private dinners and business lunches to captivating city honeymoons, we will add an extra air of romance to any event.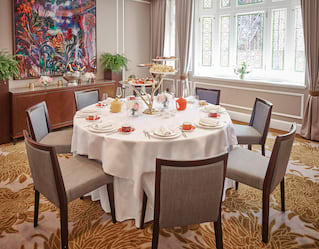 Private dining
Whether a family gathering banquet or a key business lunch, our private dining room is the perfect venue. With accommodation for up to 50 guests, the space can be divided into two sections and the Lounge can be used as an additional breakout area.
Our expert chefs will work with you to create a tailored menu of imaginative British cuisine. From morning pastries to sensational canapés, it's sure to be a talking point for years to come.
Contact us
Private dining
Thank you for your interest in Belmond.
Prefer to talk? You can call us on +44 (0) 20 7048 7141
P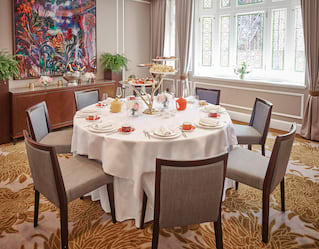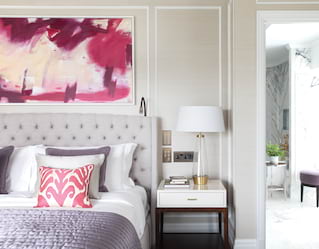 Honeymoons
Make the first chapter of your lives together completely magical. Indulge in some retail therapy in high-end Knightsbridge, or explore the quaint boutiques of Chelsea together. Spread out on a blanket underneath the trees of the private gardens and dine on a delicious picnic. Raise a toast beneath the stars as you gaze across the London rooftops, then cosy up in front of your suite's fireplace.
At Belmond Cadogan Hotel, your happily ever after begins right now.
Check availability
H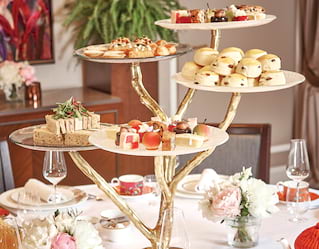 Parties
Once the haunt of Oscar Wilde and Lillie Langtry, Belmond Cadogan Hotel is the perfect place to make a statement with your party. Hire our private dining space for music, drinks and canapés, or perhaps host an event in the lavish Bar or Restaurant.
For a truly timeless celebration, host an event in the Royal Suite. The bedroom, marked Room 118, was Oscar Wilde's favourite. Today the hedonist spirit lives on, making it a great space for entertaining or as a private dining space for up to 8 guests.
Contact us
Parties
Thank you for your interest in Belmond.
Prefer to talk? You can call us on +44 (0) 20 7048 7141
P