Learn about theBritish Pullman
THE CARRIAGES
This restored 1920s train has sheltered royalty and been a star of the silver screen. Each whimsically-named carriage has a story to tell. Explore Audrey, Vera, Minerva and more to discover their distinctive personalities.Delight in antique-style marquetry, vintage lighting and heritage upholstery, where our passion for preserving history is evident at every turn.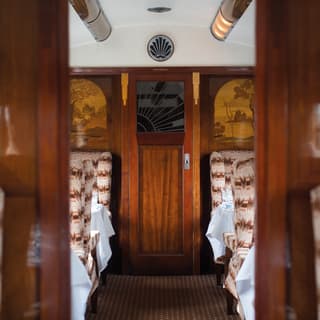 Audrey
Damaged in 1940 by air raid at Victoria Station, repaired and rejoined Brighton Belle in 1947. Carried the Queen, the Queen Mother and H.R.H. Prince Philip the Duke of Edinburgh to review the Fleet in 1953. Transported the Queen on her visit to Sussex University 1964.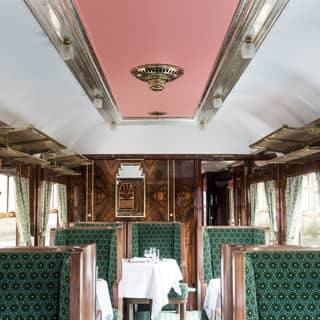 Cygnus
Cygnus was used in the special Festival of Britain rake in 1951, and was often reserved for use by Royalty and visiting Heads of State. It featured in the film 'Agatha' with Vanessa Redgrave and Dustin Hoffman.
In 2021, Cygnus was reimagined by filmmaker Wes Anderson. The new look features stunning symmetrical marquetry, bold rectilinear shapes and a visual feast of complementary colours.
Gwen
In 1948 was used, with sister car Mona, to convey H.M. Queen Elizabeth (later the Queen Mother) to Brighton. Brighton Belle service withdrawn in 1972. Preserved as a restaurant at The Horseless Carriage, Chingford, Essex, and later at the Colne Valley Railway, Castle Hedingham, Essex.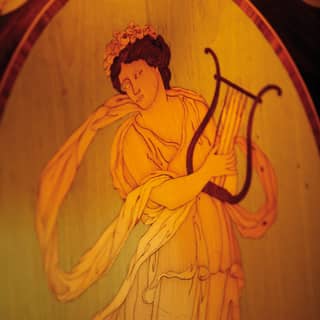 Ibis
1925 by Birmingham Railway Carriage & Wagon Co. Sold to La Compagnie Internationale des Wagons-Lits et des Grands Express Européens for service in Italy. History: Purchased by the Pullman Car Company Ltd. in 1928 and returned to Britain for Golden Arrow service. Entered Cunard boat train service between Victoria and Southampton 1952. Retired 1968.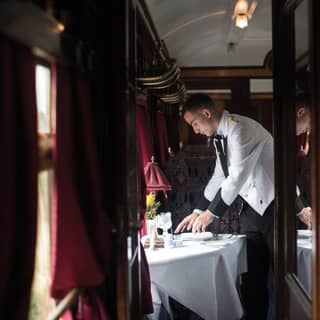 Ione
Built in 1928 as a First Class kitchen car. Served on Ocean Liner services and Bournemouth Belle until 1939. Later ran on Queen of Scots, Golden Arrow, Yorkshire Pullman, South of Wales Pullman and the high speed Talisman route before retiring in 1968.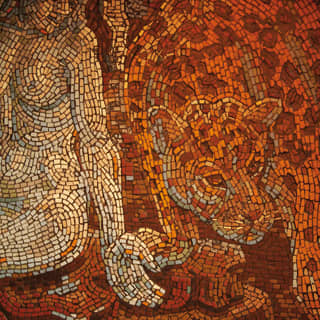 Lucille
Built in 1928 as a First Class parlour car for the Queen of Scots Pullman. Transferred to Southern Region in 1963 and ran in Bournemouth Belle until 1967. Preserved by Mr E. Lewis-Evans at the South Eastern Steam Centre, Ashford until 1984.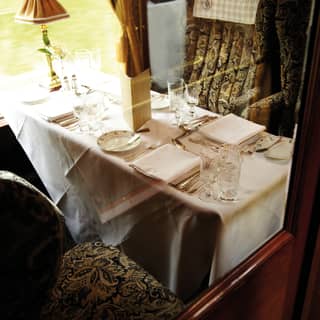 Minerva
Built in 1927 and served many Pullman routes. Joined the Devon Belle in 1947 and the Golden Arrow in 1951, being used in the special Festival of Britain rake. Often included in special trains for state visits and royal use in the early 50s.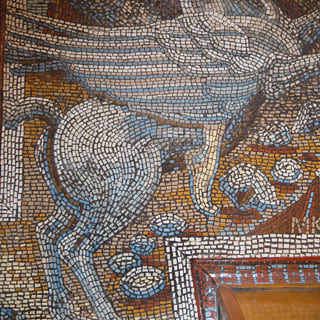 Perseus
Designed in the 30s but not completed until 1951. Used in the special Festival of Britain rake as part of the Golden Arrow service. Formed part of Winston Churchill's funeral train in 1965. Part of the last journey of the Golden Arrow in 1972.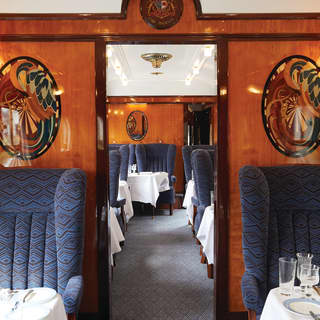 Phoenix
Favourite carriage of Queen Elizabeth The Queen Mother: used by General de Gaulle and visiting Heads of State; made last journey of Golden Arrow 1972. Became stationary restaurant in Lyon, France 1973.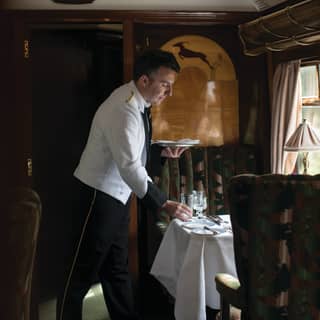 Vera
Vera was directly hit in an air raid at Victoria Station in 1940. Roof extensively repaired, she rejoined Brighton Belle in 1947. Used by Royalty to review the Fleet in 1953 and for Prince Charles' and Princess Anne's first trip on an electric train in 1954. Brighton Belle service withdrawn in 1972. Preserved as a garden house in Suffolk.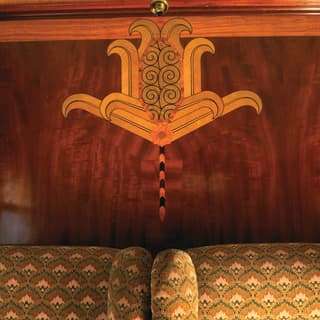 Zena
Built in 1928 as a First Class parlour car. After the war, she joined Queen of Scots and Yorkshire Pullman until 1955, and then the Golden Arrow until 1960. Retired in 1965 as part of the final run of the Tees-Tyne Pullman.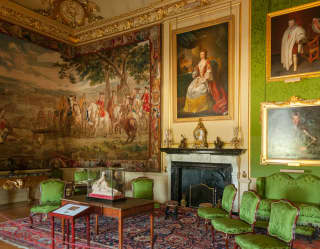 Sensational Destinations
Vibrant cities, ancient castles, stately homes and celebrated sporting events... When you step aboard British Pullman, there's a whole world of possible destinations. Discover the historic gems of Bath, York or Canterbury. Feel like royalty as you explore Blenheim Palace or Sandringham. Feel the buzz at key calendar moments, such as the Chelsea Flower Show and Royal Ascot. Wherever you go, you'll start and end your day in style aboard our vintage carriages.
S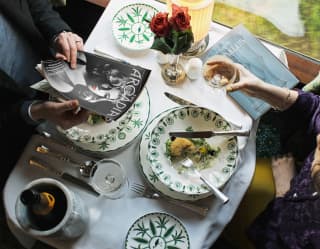 Unforgettable Experiences
Anticipate a day of lifelong memories without ever leaving the train. Spoil someone special with a classic Afternoon Tea or signature Golden Age of Travel lunch. Dress to impress and step aboard for a glamorous dinner with a renowned celebrity chef. Sleuth your way through a cast of unforgettable characters on an exciting Murder Mystery trip. Soak up the timeless atmosphere and raise a toast as you set off on a round-trip through the beautiful Kentish countryside.
U
Travellers Tips
Have a question? We'll help you find an answer.
Find out more
See more of Europe with Belmond
Embark on the ultimate adventure with our collection of celebrated hotels, trains and river cruises.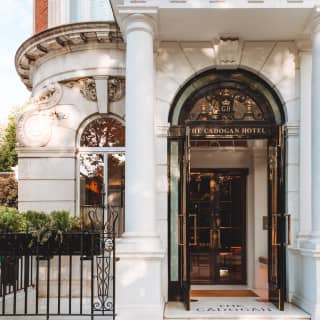 London, England
Discover an indulgent city hideaway where every detail weaves together past and present.
Cadogan, A Belmond Hotel
Oxfordshire, England
Tucked away in the countryside, this 15th-century manor sets the standard for haute cuisine.
Le Manoir aux Quat'Saisons