Dining aboardBritish Pullman
Step aboard the British Pullman for fine dining to rival even the best London restaurants. Our talented team serve up British fare with an innovative twist. Enticing menus celebrate the culinary highlights of the towns and cities we pass. Sit back, sip chilled champagne and savour every bite while the countryside rushes by.
An artisanal adventure around Britain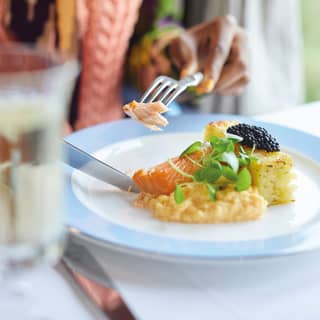 On the Menu
An artisanal adventure around Britain
Balfour Winery and Herbert Hall Winery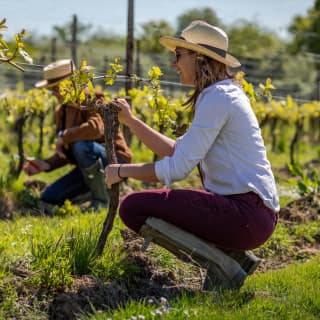 Balfour Winery and Herbert Hall Winery
Experience the best of British wine on 14 September 2023 aboard British Pullman, visiting two celebrated wineries in Kent. Explore the family-owned Balfour Winery, near Staplehurst, to learn about their winemaking philosophy and enjoy a tutored tasting of still and sparkling wines. Or discover the winemaking process of the award-winning Herbert Hall Winery, in the heart of The Garden of England.
Book the journeys
Champagne Afternoon Tea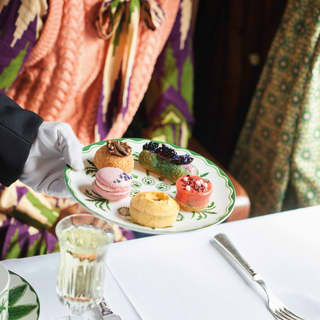 Champagne Afternoon Tea
Add sparkle to your day with a luxurious afternoon tea aboard British Pullman.
Dress to impress for an effervescent journey through the weald of Kent.
Indulge with divine cakes, scones sandwiches and sweets—all served with a bottle of Champagne between two.
Book the journey
Pullman Carriages
Pullman Carriages
Enjoy an unforgettable feast with friends or make new ones along the way. Carriages seat 20—26 passengers, with combinations of one-, two- or three-seat tables and four-seat private compartments.
At busy times, parties of two may be seated sharing a table; parties of five plus will be seated at a combination of tables. For a cosy dinner, why not select a private compartment for two?
Find out more