KINAN SPA
Experience healing Mayan rituals, unique to this mystical land, at one of the world's top destination spas.
Foremost among Riviera Maya spas, every part of Kinan Spa has been aligned with the stars to create a positive energy flow. Treatment rooms point east to west, representing day and night. Massage beds face east, symbolizing new beginnings.
Voted Best Spa in Mexico and Latin America by Condé Nast Traveler and Best Spa Experience in Mexico by Travel+Leisure.

Book a Treatment

Take a look at our spa menu and book your treatment in advance.
Read more and book
Yoga & Wellbeing

Experience the top yoga retreat Mexico has to offer and feel at one as you harmonise body, mind and spirit. Join one of our inspirational classes, suitable for all levels.
Open class: US$44.54 per person Monday to Sunday, from 9:00am to 10:15am
Private Sessions
Yoga (Vinyasa, Iyengar, Hatha, Ashtanga and Restorative), meditation, cardiovascular training, corrective exercise, fat loss regimen, flexibility program, bodybuilding or sport-specific training.
US$124.45 for up to two guests. Reservation required
Temazcal

The Maya Temazcal is a truly magical experience.
Performed at dusk, this ancient ceremony involves chants and meditation. Heated rocks are doused with herb-infused water to create an aromatic, healing steam. Aloe vera is then applied to nourish the skin.
After the sun sets, plunge into the sea. You are left feeling refreshed and at peace.
Book a session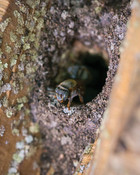 Melipona Bee Hive
As part of our commitment to environmental harmony, Kinan Spa keeps a hive of Melipona bees. These stingless, friendly creatures are a vital part of the local ecology.
The honey harvested from these bees is coveted for its strong anti-microbial and healing properties. We use it in a range of treatments and products, to ensure total wellbeing and to offer a uniquely Mayan experience.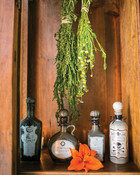 La Botica
Reflecting on Mexico's history of alchemy, La Botica offers a selection of products and potions to ensure pampering for body and soul.
Herbs lovingly grown in our Healing Garden are mixed with the best ingredients to offer relief for headaches, sunburn, insomnia and insect bites. Couples can also create their own love amulets with a special ceremony.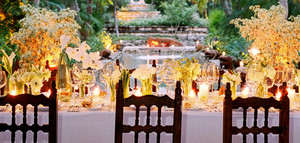 A sensational dining experience, an exclusive tour or a relaxing spa treatment...

Our gift cards may be used towards a variety of services at Belmond Maroma Resort & Spa or across our iconic hotels, trains or river cruises worldwide.
Learn more