Discover Riviera Maya
MAROMA
Carretera Cancún-Tulum, Km 51 77710 Riviera Maya, Quintana Roo, Mexico
Maroma hugs the jungle-lush coast of Mexico's Yucatan Peninsula.

This region, known as the Riviera Maya, once belonged to the ancient Mayan Empire and still harbors breathtaking relics from their rule. But, delve deep into the landscape surrounding Maroma Beach and you'll uncover natural treasures that existed here long before the Mayans arrived.

Hundreds of vibrant animal species find shelter in the lush rainforests, crystal waters and cathedral-like underwater caves. A hidden jewel on the edge of the Caribbean Sea, this kaleidoscopic paradise is yours to discover.
Maroma
Carretera Cancún-Tulum
Km 51 77710 Riviera Maya
Quintana Roo, Mexico
Our stunning Riviera Maya hotel is within easy reach. You'll find us...
a 30-minute drive from Cancun International Airport (CUN)
a 20-minute drive from Playa del Carmen
a 1-hour drive from Tulum
a 2.5-hour drive from Chichen Itza
Open in Google Maps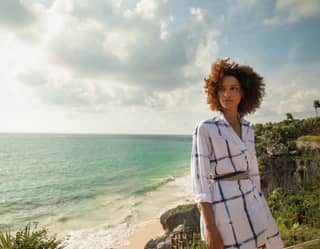 Destination Guide: Unlock the Riviera Maya
The Riviera Maya is an adventurer's dream; that rare location whose name alone evokes magic and mysticism. This 130km stretch of Caribbean coastline has so much to discover, from white sandy beaches and authentic fishing villages to ancient ruins and buzzing nightlife. It's a wonder waiting to be explored.
Read the guide
D
Concierge Recommendations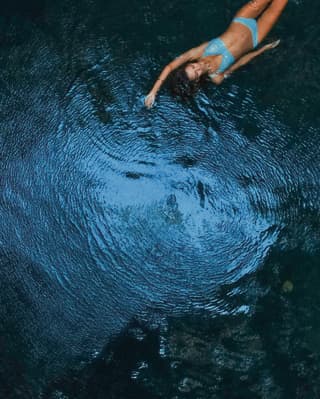 Go Beneath the Surface
Grab a snorkel and dive beneath the waves surrounding the hotel. From mystical cenotes to underwater caves and shimmering reefs, discover an enchanting watery underworld beneath the coastline of the Caribbean Sea.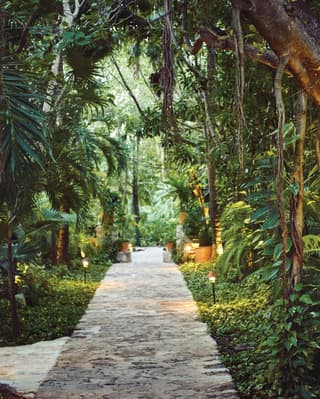 Welcome to the Jungle
Maroma is enclosed by winding rivers and lush rainforests, including the Sian Ka'an Biosphere Reserve. One of the best ways to explore this UNESCO world-heritage site is by kayak. Weave among the mangroves over crystal waters to glimpse manatees, crocodiles, and exotic snakes.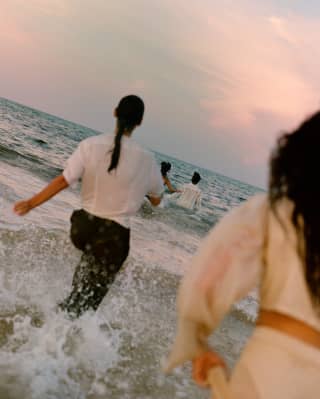 Temazcal
Head to the edge of the resort at dusk to take your seat in the Temazcal. This small stucco pyramid sets the stage for an ancient ritual. Sizzling volcanic rocks and herbal waters create a detoxifying steam. Sit back, sweat it all out then take a bracing dive into the sea.