Santa Barbara Resort Style
Perfect climate, superb beaches, a relaxed vibe—here's our guide to a cool Californian lifestyle. Article
WHEN FOLKS THINK OF SANTA BARBARA, they tend to imagine the beaches, the Spanish architecture, the wine industry, and that those who live here have little else to do but tan themselves, drenched in eternal sunshine. That's only partially correct. Santa Barbara is both a city and county, defined geographically by the Santa Ynez Mountain range, which divides the southern beach portions of Santa Barbara, Carpinteria, Montecito and Goleta from its northern neighbours of Solvang, Santa Maria, Santa Ynez, Buellton, Los Olivos and Lompoc. The county has just 440,000 souls and if the media image of Santa Barbara's red-tiled roofs and bougainvillea-clad, whitewashed walls set against a Kashmir blue ocean sounds cool, well, it actually is.
Here's how to become a part of the local scene.
IMBIBE A SNOW WHITE
Not just a fairy-tale character, Snow White is also Santa Barbara's best cocktail. Belmond El Encanto offers this savagely good concoction of High West Whiskey, Cutler's Artisan Spirits Apple Pie liqueur (distilled locally), Drambuie and lemon juice. The result is a spicy deep-amber mixture with citrus and sweet apple notes—a handsome prince couldn't tempt you away from this delicious treat.
BE CLUBBABLE
Nothing says fun like grown men on horseback chasing a ball with a stick. The Santa Barbara Polo & Racquet Club is the third oldest polo club in the US. Although this is a private club, there are select days when it's open to the public or you can attend one of Belmond El Encanto's special Sunday polo events to get close to the action.
CHECK OUT SULLIVAN GOSS
This is the most well-known art gallery in town. Owner Frank Goss mounts constant exhibitions showcasing top talent from across the US, with an emphasis on the 19th to 21st centuries. There are two galleries here, one offering traditional works and the accompanying space given to oversized, less conventional pieces.
ADMIRE THE VIEW AT FRANCESCHI PARK
Just up the street from Belmond El Encanto, this former residence of Italian horticulturist Francesco Franceschi includes a fascinating, dilapidated old mansion—no, that's not the selling point. The park's best asset is the stunning view of the city, harbour and coastline, especially during amber-hued sunsets.
GET FUNKY
The Funk Zone is a formerly unsightly industrial area, a scant two blocks from the beach which has become the de facto cool neighbourhood. Perhaps it's the wine-tasting rooms, the breweries, the distillery, the food and the art. It's close to the beach and State Street, Santa Barbara's main drag, making the Funk Zone the place to be seen.
ENJOY A TUNA CONE
The signature tuna cones at the Toma Restaurant & Bar comprise diced ahi sashimi, ginger, sesame, soy, chilli and chives stuffed into a crisp sesame-seed cone—think ice-cream cones for adults sans ice cream. They are stylishly presented at your table in a branched candelabra-style holder. The flavours are perfectly and deliciously balanced with a delicate sweetness and slight heat from the chilli.
QUAFF THE WINE DU JOUR
Santa Barbara is replete with some 270 wineries, so to single out specific wines is not an easy task. However, Grassini Family Vineyards Cabernet Sauvignon, from the newly minted Happy Canyon AVA, does a magnificent job with its robust, layered, smooth and swanky character with typical dark fruits and oak, ready to rival Napa.
IMMERSE YOURSELF IN AMERICAN MEMORABILIA
You have to love a shop like Random, packed with things you never thought you needed. The eclectic merchandise includes wing nuts, bolts of cloth, totem poles, comic books, strange art and assorted one-ofs—all thoroughly off-beat and totally tempting. It looks like a nightmare college dorm room, but since the merchandise varies constantly, it's a delightfully absorbing quest to locate a hidden treasure.
SPEND A LAZY SUNDAY AT CORKS 'N' CROWNS
The selection of wines and beers at this funky spot near the beach changes monthly and is both local and international. Sundays feature sparkling wine and cupcake pairings created by Sugar Cat Studio, the winner of Cupcake Wars on the Food Network. You can choose from several different wine or beer flights – so there's something for everyone.
by Michael Cervin
---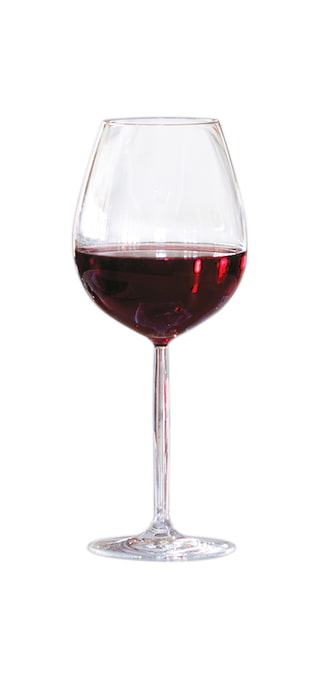 It looks like a nightmare college dorm room, but since the merchandise varies constantly, it's a delightfully absorbing quest to locate a hidden treasure.