Article
How to do Poolside Chic
Dive in and escape the stresses of everyday life as Delilah Khomo rounds up Belmond's most iconic hotel pools and summer style tips for raising the glamour stakes.
The sun is shining, and the lazy days of summer vacation are calling. For some, that means heading off to tropical locations, for others it's soaking up summer in the city. However the most stylish promise of a holiday is dressing up for the most glamorous of backdrops, the iconic swimming pool. Whether your swimwear choices are inspired by a palatial fantasy in Florence, an infinity pool overlooking Peru's Colca Canyon or the nostalgic atmosphere of a flower-garlanded pool in Laos, there are endless possibilities for acting out your own aquatic fantasies this summer.
By Delilah Khomo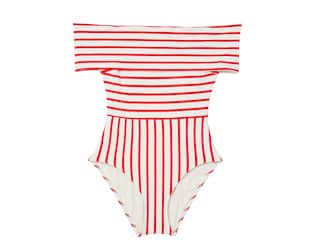 Nautical Glamour
Stripes have personified a gallic je ne sais quois for decades. While they are the quintessential marinière uniform, today stripes retain the ability to make you look good without even trying. For one of the most flattering trends this season, invest in a well cut striped one-piece (even if you're more of a bikini type) from the American swimwear design duo Solid & Striped. Their soft and flattering colour combinations offer the most sophisticated style of swimsuit on the market.
WHERE TO WEAR:
The simplicity of a striped one-piece lends itself perfectly to a boat journey like Belmond Afloat in France. Travel along the Belmond Napoléon route, where you might stop off for wild swimming against the stunning backdrop of the Pont du Gard aqueduct.
N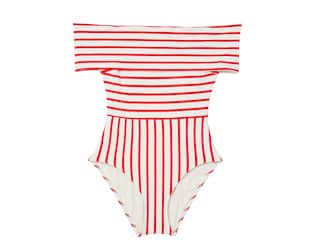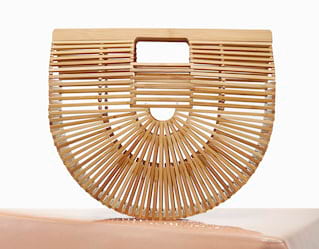 Natural Highs
This summer, it's all about connecting to nature. Go organic with rustic materials, khaki shades and wooden accessories evoking old-world refinement, like the bamboo tote bag from Cult Gaia. Find the perfect piece to accentuate the femininity of tropical foliage print bikinis from hip swimwear label Vix.
WHERE TO WEAR:
Belmond La Résidence Phou Vao, an oasis of birdsong, rippling water and shaded verandas. It boasts polished teak rooms and a flower-garlanded pool, which looks out to the jungled gardens and bamboo thickets of Luang Prabang in northern Laos.
N
Urban Luxe
With a legendary beach scene, a city like Rio is forever hot, so it's no surprise that the swimwear here always rises to the occasion. Find incredibly elegant plunging one-pieces by Rio's bikini queen Lenny Niemeyer, which are rouched and draped to perfection. Or explore the new sustainable and environmentally friendly swimwear brand Florita Beachwear, whose chic bandeau bikinis are made entirely with recycled plastic.
WHERE TO WEAR:
The palatial Belmond Copacabana Palace is an enduring landmark hotel right on Rio de Janeiro's most iconic stretch of beach, loved for its 1920s swimming pool and stylish cabanas. It is the most glamorous place at sunset to clink Caipiroskas around the pool.
U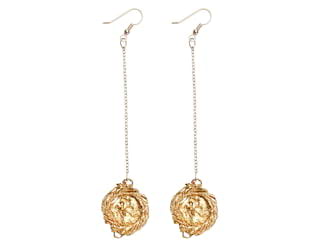 Nautical Glamour
Awaken your spirit for adventure and satisfy your wanderlust with beautifully bohemian pieces that are all inspired by a love of travel. Pair colourful crochet swimwear from Kiini with layered jewellery, like gold pendants and chunky crystal rings from Alighieri. Or find floaty separates, Peruvian-inspired pieces and vibrant, handcrafted bags by fair-trade duo Muzungu Sisters. These looks will take you from rainforest adventures to mountain hikes and barefoot beachside paradises in one.
WHERE TO WEAR:
Belmond Las Casitas in Peru's Colca Canyon, a luxury hideaway where stylish nomads will love the private villas. They offer around-the-clock butler service, private plunge pools and spectacular views over this dramatic landscape.
N