Follow the craft as we reimagine an icon
Re-opening on August 3, 2023, Maroma has been born anew—crafted according to timeless, sacred principles and traditions for true Mayan authenticity.
Discover how legend and community are woven into each traditional skill. Taste tradition as it is twisted into pioneering new flavors, and learn how the lessons of the past shape the future of this land and its people. Follow the journey as we explore each of the elements that go into the crafting of Maroma.
RAW REFINEMENT

RAW REFINEMENT

RAW REFINEMENT

RAW REFINEMENT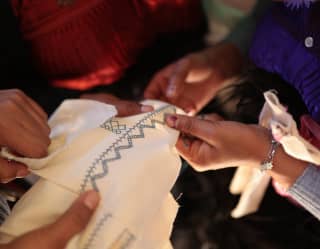 Our design philosophy
The talented artisans who have crafted Maroma's rebirth harnessed the very best raw materials—stones, clay, wood and fibers—each rich in natural beauty. We stayed true to tradition, partnering with master craftspeople with a delicacy of touch and a reverence for the organic to enshrine their natural beauty.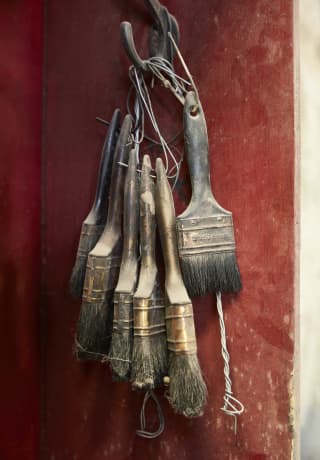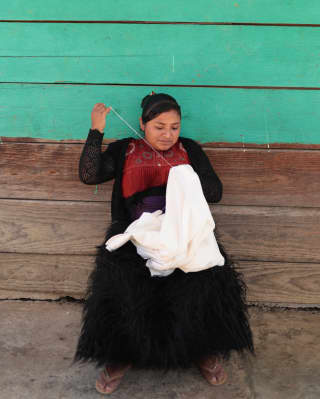 Authentically crafted textiles by Concepción Orvañanos
In their stunning uniforms created for Maroma, Concepción Orvañanos used "local materials for our fabrics to bring authenticity" such as traditional and eco-friendly manta fabric. The result? "Clothes that celebrate Mexican diversity, culture, and heritage. For us, craft is a luxury because it is handmade by masters and great craftswomen."

Read the story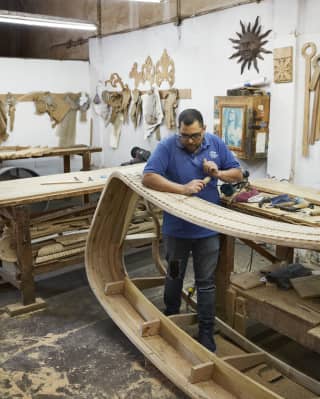 Hand-carved furniture by Alberto Alfaro Joffroy
Wood-carving is an art of beautiful tactility, and furniture takes on a whole new meaning when forged by hand. "Some details are impossible to achieve with a machine," confides Joffroy. "The furniture we created for Maroma is more than 80% hand-carved. What is beautiful about hand-made pieces is the movement of the wood carving; achieving a specific design is artistic work, and carvers are true artists."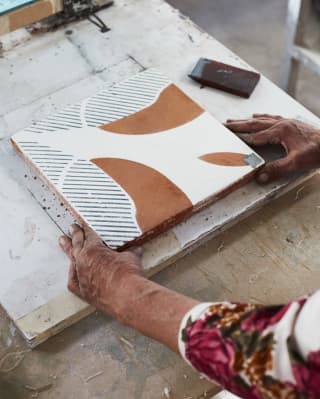 Locally-sourced Ceramics by José Noé Suro
When it came to the painstakingly hand-made ceramics, José Noé Suro was dedicated to celebrating Mexican design and the country's history of craft. "We made over 700,000 clay tiles for the room's floors," he says, "each one hand-crafted and painted. All the clay and materials we're using are from the Jalisco region in Mexico."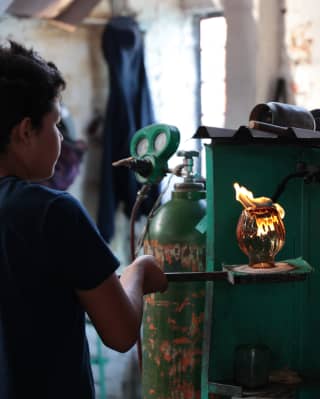 Custom-made glassware by Max Kublailan
Glass-blowing is a beautiful art, believes Max Kublailan. "It's very dynamic; it catches the light everywhere in new ways." For Maroma's re-design, he used this malleable material to create stunning mirrors and wall-lamps, each piece with its own unique identity.
A Rooted Future
Maroma is a secluded hideaway created by nature, intertwined with the vitality of the jungle and the sea. We stay true to those roots, as protectors of this beauty and allies of the communities that it fosters.
From Beach to Jungle
We're committed to our role as protectors of the natural beauty around us. Our on-site nursery produces over two thousand endemic plants, some of which are in danger of extinction, while our 'Vida para mi Escuela' projects help to reforest local green areas and educate local youth.
With our sea turtle conservation program, guests can explore how we help protect four species of turtle. Maroma also works to help conserve endemic bird species in danger of extinction: the olive throated parakeet and the white fronted parrot.
Flavors of Vitality
Maroma's Executive Chef Daniel Camacho is an ambassador of the 'Pesca con Futuro' project, which is dedicated to sustainable fishing, and our lobsters are certified by the Marine Stewardship Council. What's more, our kitchens promote the purchase of hyper-local products such as white cucumber, habanero chili, dehydrated jackfruit and more.
Authentically Mexican
We're dedicated to promoting fair and equitable social development in the community where we operate. Our environmental initiatives deeply involve the local community, and our hotel was re-designed with 80% Mexican craftsmanship.
At Maroma, we're planting the seeds for a brighter tomorrow, for the Yucatan and its people.
Custodians ofNatural Beauty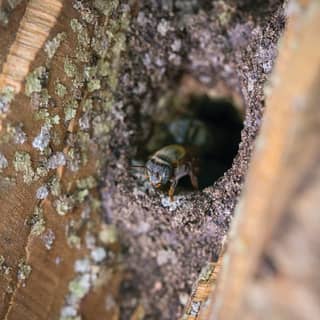 The Melipona Bee
Our Melipona Bee Sanctuary houses and protects this endangered species, considered sacred by the Mayan culture. In partnership with Guerlain and Fundación Selva Maya, we're expanding our efforts to develop female beekeepers in the Yucatán, support education and awareness and foster biodiversity research.
Read the story