Wellbeing inspired by nature
Indulge all the senses in our award-winning retreat. An exquisite menu of fully personalised therapeutic treatments––each infused with indigenous flora––is available at our luxury spa. Mallorca's spectacular scenery can be enjoyed from the alfresco terrace; the perfect spot for our signature massage.
Daily, from 10am to 7.30pm
Tel: +34 971 63 60 55
Email: spa.lrs@belmond.com
Six treatment rooms, three with terraces
Sauna and steam bath
Indoor pool
Jacuzzi
Gym
Citrus Siesta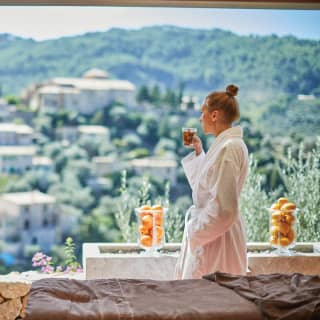 Signature Experiences
Citrus Siesta
Featuring local products, this treatment begins with a nourishing olive oil exfoliation and continues with a Zen massage using essential oils. The perfect antidote to stress, your body and mind are left with a revitalised sense of wellbeing.
50 minutes
EUR 155
Book now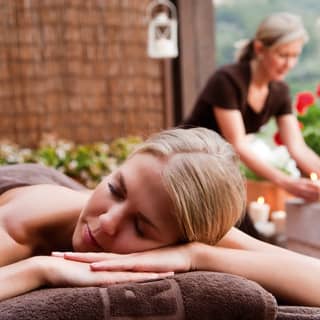 Bodytalk
Each month, Anja Burkhard joins The Spa for her exclusive BodyTalk consultations.
Using this astonishingly simple, hands-on holistic therapy, Anja can quickly identify how everyday stresses are affecting your body and creating tension or discomfort. To book your personal consultation with Anja, contact our team.
Book your session
Bodytalk
Thank you for your interest in Belmond.
Prefer to talk? You can call us on +34 971 63 9011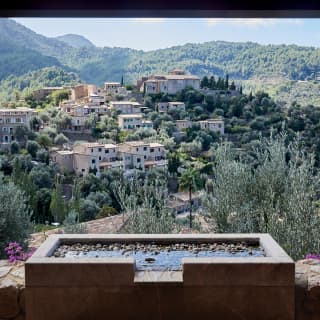 KORE THERAPY
Joining us each month, founder of KORE Therapy Dr Brazier will be your guide through this gentle musculoskeletal therapy. Using diagnostic testing to identify any areas of imbalance, this top-to-toe mobilising and releasing treatment will balance your muscles and joints leaving you with renewed strength and flexibility.
€210 per 50-minute session, next available: TBC
Book your session
KORE THERAPY
Thank you for your interest in Belmond.
Prefer to talk? You can call us on +34 971 63 9011