Discover Mallorca
LA RESIDENCIA, A BELMOND HOTEL, MALLORCA
Son Canals s/n, 07179 Deià, Mallorca, Spain
Mallorca is an island of contrasts. Rugged mountains descend into stunning secret coves and beautiful beaches. Tiny, rural hamlets dot landscapes of olive, almond and citrus groves. Deià, Mallorca, is one of the most picturesque places on the island. A well-established artist community thrives in this small village of just 600 inhabitants.

Nestled below the jagged peaks of the Tramuntana mountains, you'll find La Residencia—Mallorca's most storied residence. Remote, serene and stunningly beautiful, it's no surprise that guests find themselves endlessly inspired here.
La Residencia
Son Canals s/n 07179
Deià, Mallorca
Spain
La Residencia is within easy reach. You'll find us...
a 45-minute drive from Palma International Airport (PMI)
a 30-minute stroll from Cala Deià beach
an 8-minute drive from the Sa Foradada peninsula
a 26-minute drive from Port de Sóller
a 20-minute drive from Valldemossa village
Open in Google Maps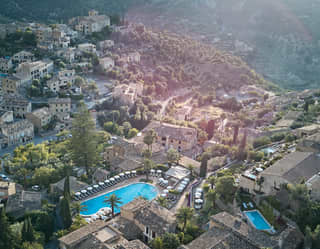 Private Jet to Mallorca
Fly to Mallorca with Victor—a jet-share community providing private charters and per-seat bookings. With the widest range of operators and largest fleet, luxury travel has never been easier.
Book your private jet to Mallorca
P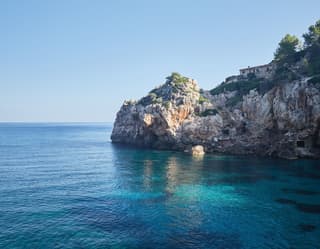 Destination Guide: Unlock Mallorca
Experience the beauty of the Balearic Islands with Belmond. Mallorca is charged with a quiet energy that echoes through the valleys. In the morning a soft light sets Deià aglow, by night the misty mountain shadows take over. It'll come as no surprise that nature is a big draw here. When you're ready to leave the indulgent comforts of La Residencia, we'll show you where to begin.
D
Concierge Recommendations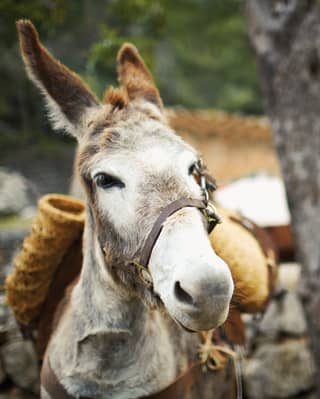 The Donkeys of Deia
Take a gentle stroll through the olive groves surrounding La Residencia. Our resident donkeys will accompany you to a nearby hilltop, where you'll enjoy a delectable picnic lunch. Good company, delicious food and views overlooking the valley—there's no finer way to spend your afternoon.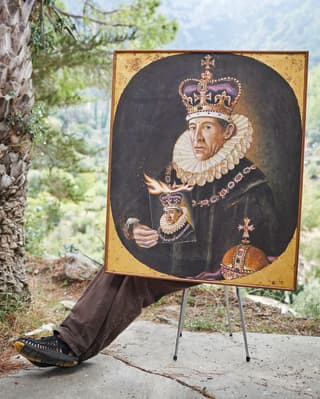 Masterclasses
Art is a way of life in Deià, you can't resist being inspired here. Join our resident artists at La Residencia for captivating masterclasses in painting, ceramics or sculpting. The best souvenirs to take home are the ones you make yourself, after all.
First Light Walks
There's so much beauty to marvel at in Mallorca, but nothing beats the enchanting glow of dawn. Head out at first light with pro photographer Sebastià Torrens, or take an expert-led nature walk. We'll provide you with a pair of Leica Trinovid 8x42 HD binoculars so you can capture every detail.