11 nights: Cape Town - Pretoria - Botswana - Victoria Falls
Splendours of Africa
11 nights
Encompassing bustling cities, untamed wilderness, unique villages and a luxury sleeper train, this itinerary is for the insatiable adventurer. Wander Cape Town's dynamic streets from your base at the luxurious Mount Nelson, A Belmond Hotel. Journey on the legendary Rovos Rail, an opulent sleeper train that emulates the elegance of a bygone era. Unwind in Pretoria and marvel at Jacaranda City, a purple-treed wonder that must be seen to be believed. Customise your Belmond Safari in Botswana, with a focus on awe-inspiring elephants, the majestic Big Five or remarkable UNESCO wetlands. Whatever you decide, we can counsel on the best lodge to choose. Witness stunning Victoria Falls on the Zambezi River, at the border between Zambia and Zimbabwe. Treat yourself at the luxurious Sanctuary Sussi & Chuma Lodge for a true taste of opulence. Book the itinerary below, or contact us to help arrange the adventure of your dreams.
Get in touch
Splendours of Africa
Thank you for your interest in Belmond.
Day 1-4
Cape Town
From the famed pink walls of the Mount Nelson, explore all Cape Town has to offer. Hike Table Mountain, visit the V&A Waterfront and stroll along Kloof Street. Visited the famed Winelands and one of many township farms.
Day 4-6
Rovos Rail
Board the Rovos Rail. Enjoy lunch and tea on board, admiring the passing scenery. At Matjiesfontein, disembark for a tour of this unique Victorian village. The next day, arrive in Kimberley for a tour of the Diamond Mine museum and Big Hole.
Day 6-7
Pretoria
Transfer to Illyria House in Pretoria, a magnificent villa with sweeping views across the treetops and historical Jacaranda City. This indulgent hotel is the perfect place to relax before your adventure in Botswana.
Day 7-11
Choose your safari lodge
Enjoy four nights at the Belmond Safari lodge of your choice. Explore the waterways of the Okavango Delta. View the famed Big Five, or listen to the rumble of elephants in Chobe National Park.
Day 11-12
Victoria Falls
Check in at the tranquil Sanctuary Sussi & Chuma Lodge, just 12km upstream from Victoria Falls. From this peaceful bend in the Zambezi River, enjoy tours of the Falls, cruises, tribal village walks, canoeing, fishing and game drives in the National Park.
AFRICA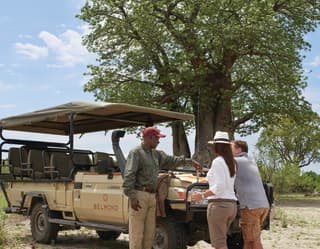 Customize your itinerary
With a collection of stunning hotels and trains in Africa, we have perfected the art of the magical escape. Book the itinerary above, or contact us to help arrange the adventure of your dreams.
Customize your itinerary
Thank you for your interest in Belmond.
C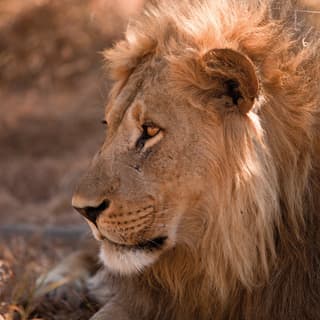 22 nights: Cape Town - Namibia - Botswana - Victoria Falls - Kruger National Park - Mozambique
Ultimate Africa
View itinerary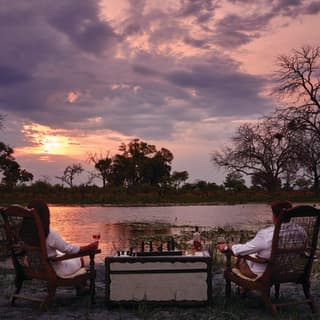 7 nights: Okavango Delta - Chobe National Park - Mozambique
Romancing the Senses
View itinerary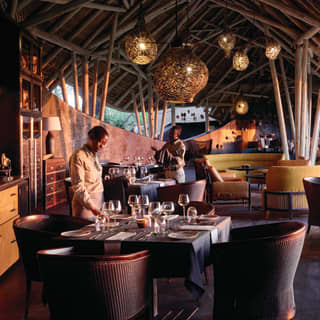 Discover our stunning hotel and safari lodges
Belmond in Africa
Learn more