BELMOND ROAD TO MANDALAY
Experience the enchanting sights, scents and sounds of Myanmar from the perfect vantage point during a luxurious river cruise.
Cruise along the mighty Ayeyarwady River, taking in the country's most mesmerising landscapes from the deck of our luxurious river cruiser. Stop off to explore rural villages from a bygone era, see saffron-robed monks go about their daily rituals, and marvel at the golden spires of pagodas which soar out of the lush jungle.
Prepare for the journey of a lifetime.
A taste of what's in store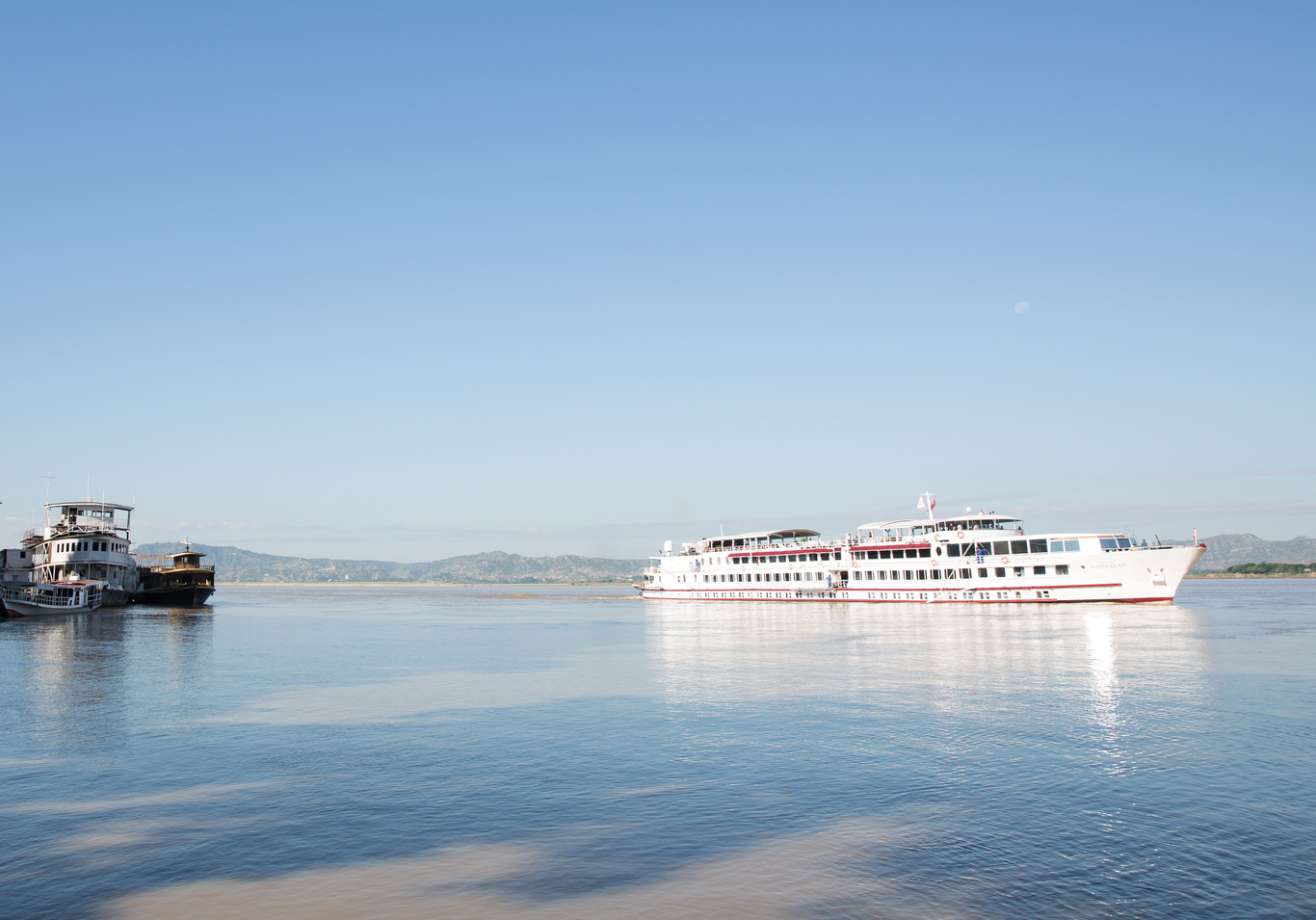 Life on board
With cool, relaxing spaces in which to mingle, luxurious cabins and indulgent touches you're assured a great journey ahead.
Every day is filled with events, excursions, exquisite dining and entertainment. Take in topical lectures by local and international experts or join a cooking class where you'll learn a Burmese speciality you can whip up when you return home.
Or just relax, cocktail in hand, on the teak deck and watch the marvellous sights as you cruise gently along the Ayeyarwady River.
Features
Observation Deck
The perfect spot from which to watch life on the river and its shores. Here you can soak up the sun, have a drink at the bar, or take a refreshing dip in the pool.
Restaurants
Choose from a breakfast buffet, enjoy themed lunches and sit down in the evening to gourmet dinners with complimentary local beer and wine.
The alfresco Bar & Grill Restaurant, situated on the Observation Deck, offers refined local cuisine in a truly inspiring setting. Watch the experts in action at the gourmet grill station and savour fine wines from our vintage selection.
Bar
Enjoy pre-dinner aperitifs or linger over late-night cocktails. The Bar is the social hub of the ship, ideal for easy evenings spent with fellow travellers.
Entertainment
Enjoy an interesting programme of local entertainment, from Burmese marionettes to classical dancers, and insightful lectures on Myanmar's fascinating culture. In addition, you can learn to tie a traditional longyi or apply thanaka, a beauty treatment used by local women to cool and tone their skin.
Wellbeing
Stay polished and perfectly coiffed with a manicure, pedicure and blow-dry service. The spa treatment menu is designed to soothe, relax and rejuvenate. State-of-the-art fitness equipment caters for those who like to stay in tip-top condition.
Boutique
Browse the onboard boutique to find a memento of your journey. Choose from an array of exquisite wares and jewellery fashioned by local craftsmen.
Plan your Journey

At a Glance
ACCOMMODATION 1 suite and 42 en-suite cabins
DINING Restaurant serving East/West cuisine, Road to Mandalay Grill, piano bar
FEATURES Swimming pool, Observation Deck, boutique, fitness and wellbeing areas
ACTIVITIES 3- to 11-night cruises link Mandalay, Bagan and Bhamo
GUIDES English-, French-, German- and Spanish-speaking guides on board
DOCTOR Resident doctor on board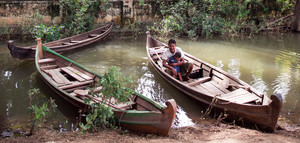 Belmond Road to Mandalay is committed to supporting the community in which it works.
Find out more