Your New Healthy Indulgence
Article
Vegan Forever
Join us as we unveil a world of delicious vegan restaurants and dining experiences so you can continue to eat beautifully throughout the year.
Gone are the days of tepid salads and steamed tofu. Vegan cuisine is blossoming across the globe. Esteemed culinarians are finding increasingly novel ways to cater to the cruelty-free connoisseur. So whether you've been a lifelong meat-avoider or are winding down from your New Year's resolution, we have a host of new vegan dining experiences. Each promising to be a feast for the senses.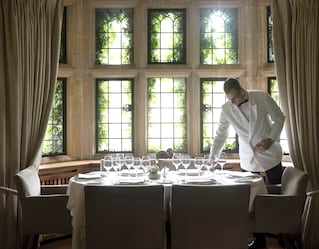 Food for the Soul
Nestled in the rolling Oxfordshire countryside, Belmond Le Manoir aux Quat'Saisons is one of England's bastions of culinary excellence. It has, after all, retained its two Michelin stars for 35 years. But the refined restaurant and hotel does not rest on its laurels. This year the restaurant unveiled new five- and seven-course vegan tasting menus using ingredients grown in their own gardens. Want to recreate the taste at home? From 5 March you'll find vegan masterclasses at The Raymond Blanc Cookery School.
F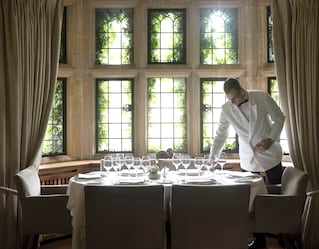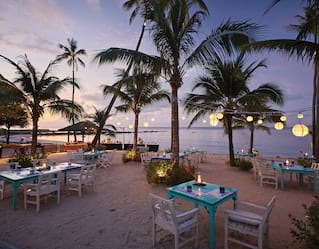 Jewels of Thailand
Nestled among cashew and coconut groves on Koh Samui's north shore, Belmond Napasai offers a taste sensation in a true tropical paradise. The new vegan menu features dishes packed with flavour. Look out for soy laarb, wakame salads, por pia thod and vegan interpretations of classics like pad thai and Thai curries. The dishes may be on the spicy side, but the ocean is never far from view to cool you down.
J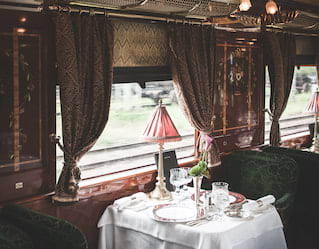 A Journey of Discovery
The world's most famous train now begins a new chapter. The Venice Simplon-Orient-Express is an icon of art deco, capturing the spirit of the Roaring Twenties. Now, we offer carefully curated vegan menus, so you can indulge with none of the guilt. New dishes include purple potato gnocchi sautéed with morels, seasonal vegetables in coriander and panko crumb and an irresistible tropical fruit panna cotta. We are all aboard.
A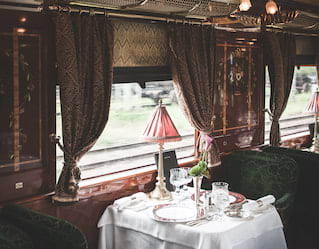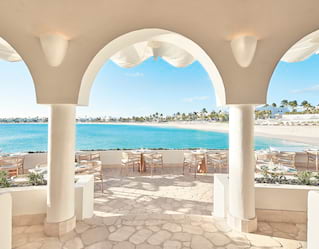 Colours of the Caribbean
At the newly-opened Belmond Cap Juluca in Anguilla, barefoot luxury meets healthy indulgence. More than a quarter of the menus here feature vegan cuisine, using many ingredients grown in their own Chef's Garden. Enjoy a lunch of hand-picked rainbow vegetables served with quinoa, grapes and mint at Cip's by Cipriani. At night fall enjoy sophisticated Peruvian tapas at Maundays Club as live music fills the air.
C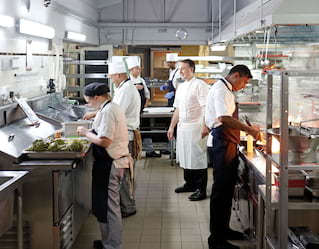 A Taste of Waste Free
Belmond Mount Nelson Hotel has been the pink star of Cape Town for more than a century. Its culinary reputation shines in a city famed for its gourmet delights. Wasted! at the Chef's Table is an interactive experience, where fashionably rejected parts of fruits and vegetables transform into eye-catching dishes. The five-course vegan menu highlights the importance of sustainability, while offering an unforgettable feast.
A