Discover Tuscany
CASTELLO DI CASOLE, A BELMOND HOTEL, TUSCANY
Località  Querceto, 53031 Casole d'Elsa, Siena, Italy
Tuscany is the heart of Italy. Just the name conjures scenes of rolling hills, cypress trees and sunbaked vineyards. The region stretches across central Italy from Umbria to the Ligurian Sea, enfolding the cities of Florence and Siena. Venture away from the cities and you'll stumble into blissful wilderness. But, even more remarkable is the light that sets the landscape aglow. From dawn to dusk, it's magnificent.

When looking at where to stay in Tuscany, you could miss Casole d'Elsa. A small community has existed here since the Etruscan's first made base, but this is rural Italy at its finest. A short distance away, you'll find Castello di Casole, nestled deep in the hills. From our elevated perch, the whole of Tuscany unfolds like a grand renaissance masterpiece.
Castello di Casole
Località  Querceto
53031 Casole d'Elsa, Siena, Italy
Castello di Casole is within easy reach. You'll find us...
a 15-minute drive from Casole d'Elsa
a 1-hour drive from Belmond Villa San Michele
a 1-hour drive from Florence Airport (FLR)
a 1.5-hour drive from Pisa Airport (PSA)
a 3-hour drive from Rome Airport (FCO)
Open in Google Maps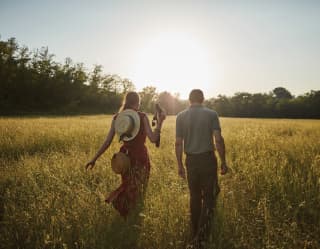 Destination Guide: Growing Wild in Tuscany
Head west from Siena, and you'll soon find yourself happily captivated by the rugged charm of Tuscany's heartlands. Staying to explore is without question. This wilderness is irresistible.
D
Concierge Recommendations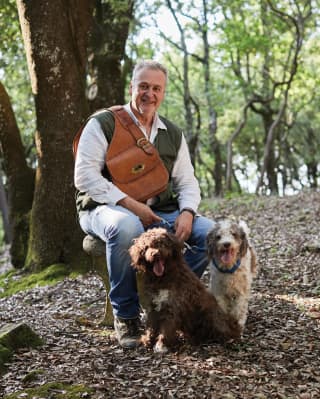 Truffle Hunting
With Belmond, Tuscany is a truffle treasure trove. Our truffle expert and highly-trained Lagotto Romagnolo dogs will lead you through the countryside in search of these precious tubers. Afterwards, let our chef take care of the preparations so you can feast on your finds. Reservations are essential, please book as early as possible, particularly for October.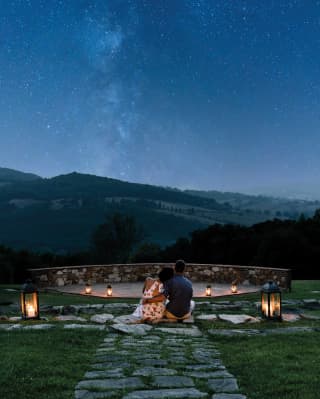 Under the Tuscan Stars
There's nothing quite like the glittering night skies of Tuscany. At sundown, make your way into the heart of the nearby forest at Castello di Casole, where an enchanting aperitif awaits. As the stars begin to appear you'll be treated to a heavenly performance.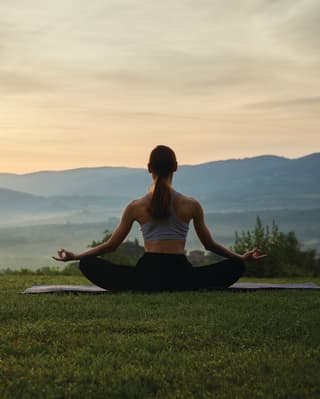 Yoga at Dawn
Treat yourself to a blissful yoga session in our Spa garden. Rise at dawn to savour Tuscany's stunning vistas as our yoga expert takes you through a range of poses to help you breathe and unwind.