A Ravello hotel with a difference, Caruso is home to one of the Amalfi Coast's most exclusive wellness centres. Here, spa culture has been refined to an art. Experience botanical bliss with a range of treatments designed to nourish mind, body and soul. Some therapies can even be enjoyed in our romantic gardens under an azure sky.
Daily, from 10am to 8pm
Tel: +39 089 858 800
Email: wellnesscentre.car@belmond.com
One single treatment room
One couple's treatment room
Fitness area
Hairdresser
Caruso Sensorial Ritual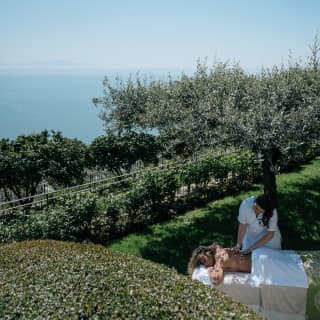 Signature Experiences
Caruso Sensorial Ritual
Be swept away on a sensorial journey though the aromas of the Mediterranean. Begin with a soothing foot bath, rich in blue camomile. Next enjoy a top-to-toe exfoliation using sea salt and essential oils before a body massage with an exclusive blend of fragrances designed to promote deep wellbeing.
80 minutes
€250
Book your treatment
Caruso Sensorial Ritual
Thank you for your interest in Belmond.
Prefer to talk? You can call us on +39 089 858 801
Our Products
Nature's nourishing gifts
We believe in using only the best natural, organic products.
We use ethical, sustainable products from Davines and Comfort Zone. Every luxurious skin, hair and bodycare product used in our Wellness Centre has been handpicked for its organic or biodynamic origins.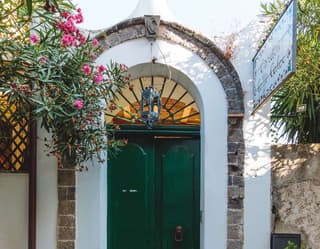 Step Up
Get active as you tour the Amalfi Coast. Explore the historic streets of Ravello with our expert personal trainer, who will guide you around the city on foot at different speeds to boost your energy levels and improve core strength. You'll be too busy admiring the architecture to feel tired.
Step Up
Thank you for your interest in Belmond.
Prefer to talk? You can call us on +39 089 858 801
S