Discover Amalfi Coast
CARUSO A BELMOND HOTEL, AMALFI COAST
Piazza San Giovanni del Toro 2, 84010 Ravello (SA), Italy
Arriving in Ravello is a treat in itself. One of Europe's most scenic roads curves, loops and dives the full length of the coastline, passing the glamorous resorts of Sorrento, Positano and Amalfi. For centuries, this region has attracted the rich and famous, but nowhere more so than Ravello. Perched 350 metres above the sea, Ravello commands the greatest panorama of all.

Grand Roman villas, ancient watchtowers and pretty residences spill lazily down towering hillsides towards the bay. Clear blue waters lull out to sea and the warm air carries the scent of lemons, olive groves and fragrant cypresses.

Make your base high among the heavens at Caruso. Our Amalfi Coast hotel is steeped in history, uninterrupted coastal views and the kind of laid-back luxury Italy is famous for. You'll find it's the perfect place from which to explore Ravello, Amalfi Coast, Positano and beyond.


Caruso
Piazza San Giovanni del Toro 2
84010 Ravello (SA), Italy
Caruso is within easy reach. You'll find us...
a 1.25-hour drive from Naples Airport (NAP)
a 1.25-hour drive from Naples Central Railway Station
a 17-minute drive from Amalfi
a 1-hour drive from Positano
Open in Google Maps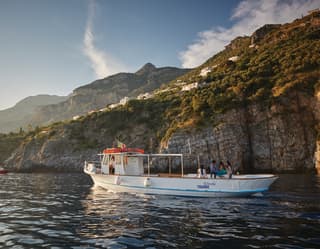 Destination Guide: Unlock Amalfi
In 1137 Saint Bernardo da Chiaravalle wrote of Ravello: "As well as being opulent, it is so beautiful that it can easily be numbered among the first and most noble cities." Today, almost a millennium later, little has changed. It's the birthplace of La Dolce Vita and it's easy to see why.
D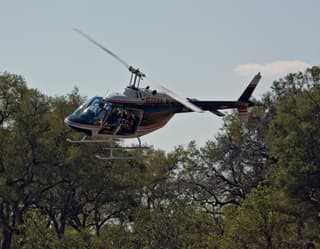 Private Helicopter Transfer
Make a grand entrance by private helicopter. We'll arrange a flight from the airport to our hotel in supreme luxury.
Private Helicopter Transfer
Thank you for your interest in Belmond.
Prefer to talk? You can call us on +39 089 858 801
P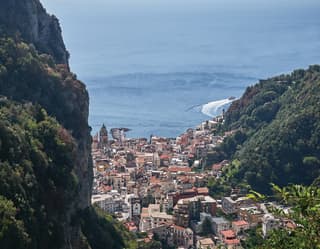 Courtesy Shuttle Bus
It can be difficult to tear yourself away from the indulgence of Caruso, but for those itching to explore we have you covered. Enjoy a private, complimentary shuttle service that will whisk you from the hotel to Amalfi and Positano. Running daily, our staff will be delighted to provide you with the schedule and any further details.
Please note: this service is available upon request
Courtesy Shuttle Bus
Thank you for your interest in Belmond.
Prefer to talk? You can call us on +39 089 858 801
C
Concierge Recommendations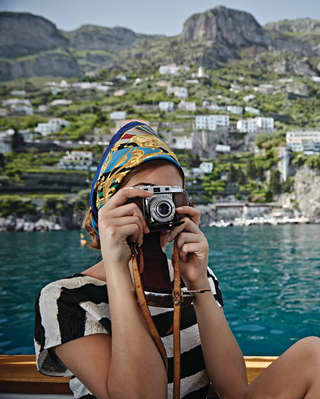 Take to the Water
Sunsets are best enjoyed on the water in Ravello. Board a private boat and glide into the last warm rays of the day as you savour delicious canapés and chilled prosecco. Or, sail to the nearby fishing village of Cetara, where the local anchovy sauce is legendary and you'll get to find out why.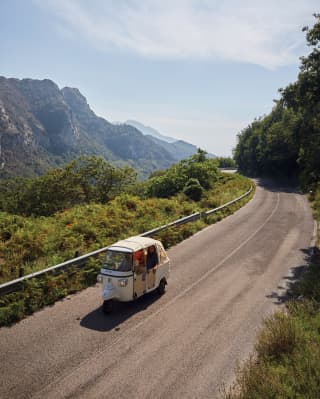 Grand Tour
Revive the days of the legendary Grand Tour over seven unforgettable nights. We'll create a unique adventure with your choice of stay in two or more of our hotels in Italy, Spain and Portugal. At every destination, we'll be on hand to recommend unforgettable experiences for the getaway of your dreams.
All About Lemons
Lemons are a way of life in the Amalfi Coast. The region is home to its own variety, the Sfusato Amalfitano. Take a stroll among fragrant lemon groves at the farm of Salvatore Aceto. His family cultivated the fruit for hundreds of years and his expertise is unsurpassed. Aside from spectacular views across the coast, you'll also enjoy a zesty tasting experience.