SUITES
Each one a masterpiece in this luxury hotel, suites at Belmond Grand Hotel Europe seamlessly blend classic Russian charm with modern amenity.
Reservations

Our indulgent suites offer true Russian luxury and represent some of the top accommodation in the city. They are the perfect space in which to relax after exploring Nevsky Prospekt.
Junior Suites
The spacious Junior Suites are all beautifully furnished in classical 19th-century style. They are light and airy and include twin or king-size beds, spacious seating areas and large windows overlooking Nevsky Prospekt.
One Bedroom Suites
Each decadent, iconic suite varies in size. An entrance hall, lounge, bathroom and bedroom with king-size or double beds provide plenty of space for you to luxuriate in.
Historic One Bedroom Suites
For extra added luxury, choose to stay in our Historic One Bedroom Suites on the Historic Floor. They feature carefully preserved antiques, personal butler service and views over the Arts Square.
Deluxe Historic One Bedroom Suites
Deluxe Historic One Bedroom Suites feature an entrance hall, anteroom, master bedroom with double bed and en-suite bathroom and a living room. Refined décor and lavish living space make them perfect for entertaining. They benefit from dramatic high ceilings, beautiful restored historic features and dedicated butler service.
DETAILS
All suites are non-smoking
King-size or twin beds
Marble bathroom
Spacious sitting area
Size: from 40 m2 / 430 ft2
AMENITIES
LCD TV, CD and DVD player
iPod dock
Writing desk
Wireless internet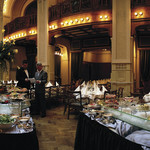 Bed and Breakfast Package
What better way to start the day than with our grand buffet breakfast in the stunning art nouveau L'Europe?
Read more and book
COMPARE ACCOMMODATION
Rooms
King-size or twin beds
Bathroom
Large writing desk
Size: from 23 m2 / 247 ft2
Full details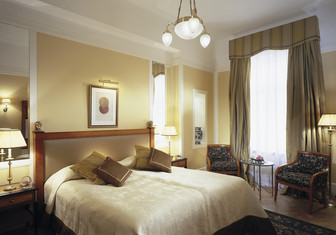 Suites
King-size or twin beds
Marble bathroom
Spacious sitting area
Size: from 40 m2 / 430 ft2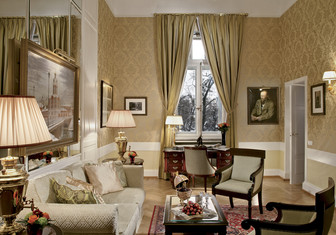 Unique Historic Suites
King-size or twin beds
Marble bathroom with separate bath and shower
Kitchenette
Spacious lounge
Size: from 47 m2 / 505 ft2
Full details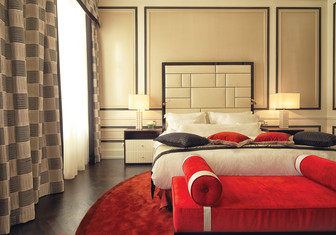 Avant-Garde Suites
King-size beds
Marble bathroom with separate bath and shower
Inspired by Russian avant-garde artists
Additional seating area
Size: from 55 m2 / 592 ft2
Full details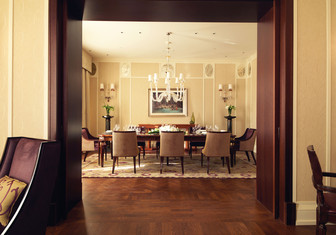 Presidential Suite
Two bedrooms with king-size beds
Marble bathrooms, personal sauna and lounge bar
Dining area and lounge
Size: 350 m2 / 3767 ft2
Full details