Onboard Dining that Dazzles
Explore royal towns, tea plantations and sleepy coastal villages before reliving your adventures over a sumptuous feast. Our experience of crafting elegant dishes aboard make dining a highlight of your journey. Unforgettable dishes, convivial company and spectacular views: discover what the Eastern & Oriental Express is all about.
Cocktails on the rails
Savour every sip of colourful cocktails that whisk you through the exotic East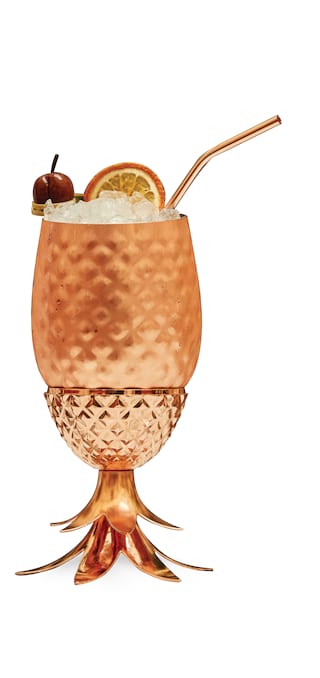 Our signature cocktails were inspired by the lush jungle and intriguing cities we pass by.
Toast the evening with a punchy, distinctive Hills of Perlis or close the day with a sweet, warm Royal Nightcap. Our signature drinks blend vintage glamour with modern mixology to create a drinking experience that is truly unique.
View all journeys
The Dinner Journey
The Dinner Journey
Anticipate an evening like no other with an exclusive dinner journey aboard this iconic train. Begin with a stunning reception at Bangkok station, complete with a captivating Khon Dance. Settle in for aperitifs in the Observation Car, then savour a stunning four-course menu as the train travels to Kanchanaburi.
Find out more
Royal Celebration Breakfast
Champagne starts this four-course feast with a sparkle. Traditional favourites, locally-inspired options, seasonal fruits and more are offered on the second morning of every Classic Journey.
Available for up to 10 guests for US$98 per person, this may be reserved at the time of booking.
R
Let us help you plan an unforgettable event.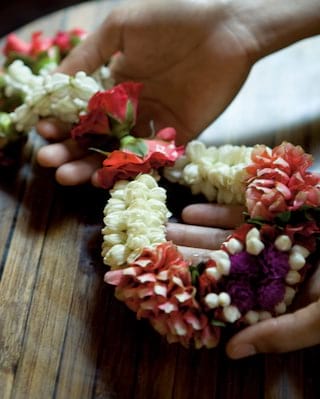 Special Requests
Have a special request? Get in touch and we'll help finesse every last detail.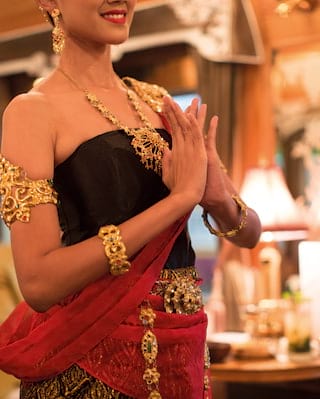 Events
Luxury train tours on the Eastern & Oriental Express are a magical way to celebrate.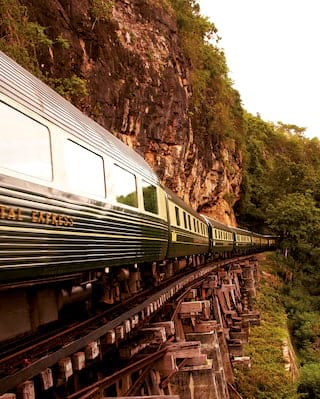 Exclusive Charter
Available for 80 guests or more, a luxury train charter will make a lasting impression.