Embark on an enchanting escape across Southeast Asia
All aboard the slow train through Southeast Asia, a travelling memoir of a more elegant age. The Eastern & Oriental Express hosts guests in unrivalled style on a timeless adventure.
A cream, green exterior gives way to polished wood-panelled corridors and silken furnishings with a hint of classic Asian design. Exotic cuisine arrives at white-linen coated tables in the ornamental dining cars. Take your seat among sparkling crystal and silverware. The Bar Car boasts a jazz-club ambience, music lingering in the air, while stewards serve champagne, wine and cocktails. As the train rolls into the night, your cosy cabin awaits. Plush furnishings and ornate marquetry bathe in the glow of your bedside lamp, a gown and slippers laid out for your comfort. Tomorrow brings a day of adventure, as you step out from the train to discover the region's secrets for yourself.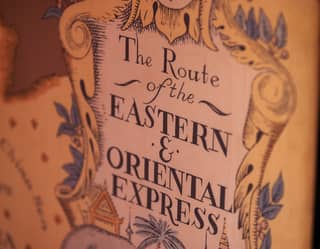 History
A story 25 years in the making, the Eastern & Oriental Express has been making history since its inaugural journey from Bangkok to Singapore. This enchanting rail experience was the vision of American businessman James B Sherwood, who purchased the carriages of the Silver Star train built by Nippon Sharyo and Hitachi in Japan. The carriages were remodelled in Singapore with an elegant colonial aesthetic, echoing the spirit of classic Indochina. Launched in September 1993, the train has been capturing hearts ever since with magical moments across Southeast Asia.
H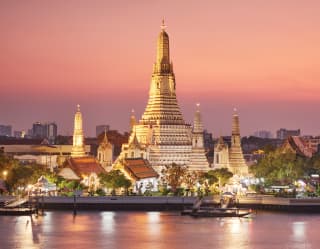 Excursions
Arrive in style to Southeast Asia's three most dynamic cities, Kuala Lumpur, Bangkok and Singapore, stopping for inspiring excursions along the way. Delve into the pages of history at Kanchanaburi, with a boat trip and tour of the iconic River Kwai Bridge. Revel in rural Malaysia with a tour through lush rice paddies. Trek to a local hilltop for panoramic views and well deserved refreshments. The highlights of Thailand and Malaysia come alive on the Eastern & Oriental Express.
View journeys
E
Travellers Tips
Have a question? We'll help you find an answer.
Find out more