PLANET RESTAURANT & BAR
The glittering Planet Restaurant and Planet Bar are chic, contemporary spaces in which to enjoy out-of-this-world dishes and cocktails.
Request a table

Planet Restaurant is not open for the sitting, time and date combination you have chosen.
Planet Restaurant

Brimming with trendy bars and renowned for fine dining, Cape Town has a buzzing culinary scene. Make sure to dine with the stars at one of the most stylish restaurants Cape Town has to offer. Crystal balls grace the entrance and the décor includes a galaxy-themed carpet, planetary chandelier and twinkling ceilings.
Matching the décor are Chef Rudi Liebenberg's heavenly menus, journeys of gastronomic discovery featuring the freshest local ingredients.
From Mondays to Saturdays, the restaurant resonates to the sound of live piano music each evening.
The unique, intimate atmosphere of the Planet Restaurant cellar is an ideal venue for a perfect private party.
Open: Monday–Saturday, 6:30–10:30pm
Closed: Sundays
Please note: From 15 May–30 September we will be closed on Sundays and Mondays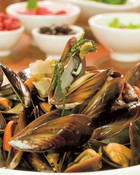 Planet Restaurant invites you in this winter to sample our warming seasonal menu.
Served from June through September, Tuesday – Saturday from 6:30 to 10:30pm
Price: R325 per person for two courses, including tea, coffee and friandise.
Download menu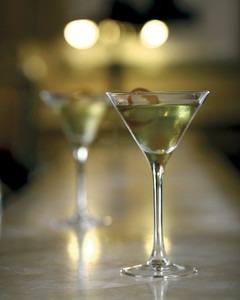 Planet Bar
Cool, chic, yet timelessly elegant, Planet Bar buzzes year round with well-heeled Capetonians sipping sundowner cocktails or pre-dinner champagne.
The bar's stylish celestial décor, quirky touches and comfy couches create a relaxing ambience. Whether you're people watching from the terrace in the summer or curling up by the fire with a glass of red in the winter, this is the place to be.
Planet Bar offers an extensive cocktail menu, a wide selection of champagnes and wines, and an assortment of light canapés.
Open: Daily, from noon until late
View Menu
Request a table

Planet Restaurant is not open for the sitting, time and date combination you have chosen.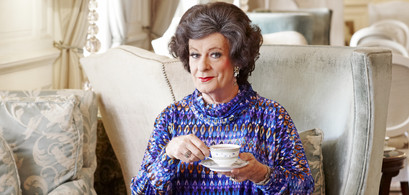 Enjoy an intimate theatre-dinner with Evita Bezuidenhout in our Ballroom. A former diplomat, an adored gogo, and a concerned citizen, she is a force to be reckoned with.
Join us on dates throughout September.
Find out more
Dining