Discover Lima
MIRAFLORES PARK, A BELMOND HOTEL, LIMA
Av. Malecón de la Reserva 1035 Miraflores, Lima 18, Peru
Lima, the capital city of Peru, is a cosmopolitan and vibrant metropolis. The beautiful and historical center is a tapestry of exquisite buildings that date back to colonial times.

In the district of Miraflores, history and tradition sit side by side with the city's commercial and financial centers. The area is loved by locals for its blooming six-mile boardwalk that borders the Pacific. It's also a go-to destination for luxurious shopping, cutting edge galleries and scintillating restaurants.

Miraflores Park enjoys a privileged oceanside position, surrounded by lush garden. When you stay with Belmond, Lima is yours to uncover.
Miraflores Park
Av. Malecón de la Reserva 1035
Miraflores, Lima 18
Our luxury hotel in Miraflores, Lima is within easy reach. You'll find us...
a 45-minute drive from Jorge Chávez International Airport (LIM)
a 10-minute walk from the Museo de Arte Contemporáneo
a 20-minute drive from Lima's city centre
Open in Google Maps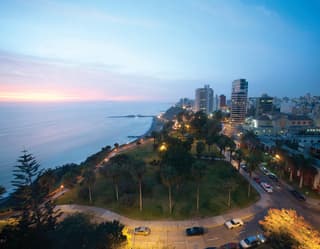 Destination Guide: Unlock Lima
Where else in the world can you walk on ocean-front boulevards, dine on world-class ceviche, explore colonial churches and browse Andean craft markets all in a day? Lima isn't simply a stepping stone to the historical hotspots Peru is famous for. This cosmopolitan capital is a marvel all on its own and worth each moment you linger to explore. The question is, where do you start?
D
Concierge Recommendations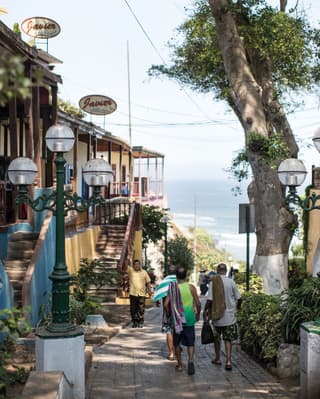 Wander Larco Avenue
Discover the most famous thoroughfare in Lima. Start at the Larcomar shopping mall and make your way up to Kennedy Park. Here you can stop for a tasty snack and observe local handicrafts being made.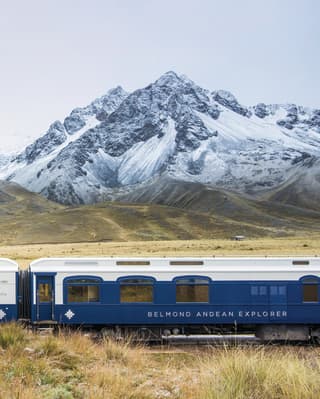 Take the Train
Travel to Machu Picchu in style aboard Hiram Bingham, A Belmond Train, enjoying breathtaking scenery and fine dining en-route. Or enjoy one- or two-night journeys across the Andes aboard Andean Explorer, A Belmond Train.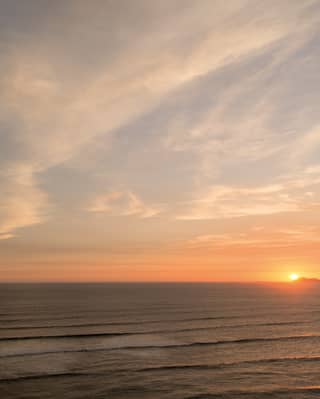 Explore Barranco
Visit romantic and bohemian Barranco, where traditional architecture mixes with modern art galleries and restaurants. Stroll towards the sea through the Bajada de los Baños walkway for one of the most beautiful sunsets in Lima.