The Riviera Maya Through A Fresh Lens
Celebrating the perennial beauty of the Yucatán Peninsula and the re-opening of Maroma, A Belmond Hotel, Riviera Maya, four Mexican photographers embarked on a fascinating project to capture the area's ancient beauty.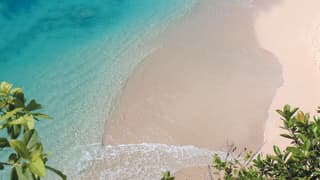 Lush ferns nestled in biodiverse jungles. Glittering turquoise water lapping against powder-white sand. Mystical cenotes and magical caverns. This pocket of the world on Mexico's Caribbean coastline is undoubtedly beautiful — but what makes it more meaningful, more extraordinary, is how this land reflects and converses with centuries of Mayan history.
It's this place, fertile with inspiration, that makes it such a compelling destination for lovers of history, nature, photography and beyond. For this reason, the best way to celebrate the reopening of Maroma, the beating heart of the Riviera Maya and a proud custodian of this blessed treasure, is through a photography exhibition celebrating the bounty and beauty of the landscape.
This multi-faceted creative concept and vibrant photography series, titled 'Fotografía Maroma', has been co-curated by Fariba Farshad, co-founder and director of Photo London, and Patricia Conde, founder of Patricia Conde Galeria in Mexico City. Together with Belmond, they carefully selected three prominent Mexican photographers as well as one up-and-coming talent to create a stunning photography exhibition that celebrates and captures the rare beauty of the Riviera Maya through a deeply personal lens.
With its captivating culture, astonishing terrain and rich storytelling tradition, the Riviera Maya is a catnip for those with artistic expression. The photographers' unique perspectives provide a glimpse into Mexico's beguiling identity, through past, present and future. The unmissable collection builds an enchanting bridge into native culture and an invitation into the soul of the Riviera Maya.
These singular angles on this enchanting land forms a fascinating, roving exhibit. Each artist was set the task of creating entrancing images that will engage audiences throughout the world, using their own particular sensibility and artistic vision. The final results encapsulate the culture, history and lush landscapes on the Riviera Maya, with elements mirrored throughout Maroma's immersive, Mayan-inspired redesign.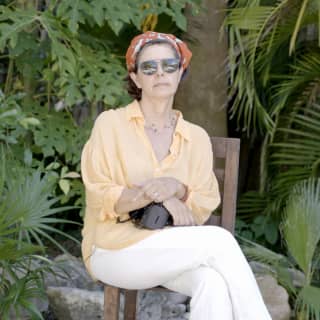 Patricia Lagarde
From land to water, Patricia Lagarde focused her attention on the Caribbean sea, with the most impressive hues of blue. With her works and unique sensitivity, the artist creates her own reality, capturing her imagination through a lens — collecting photographs both real and created.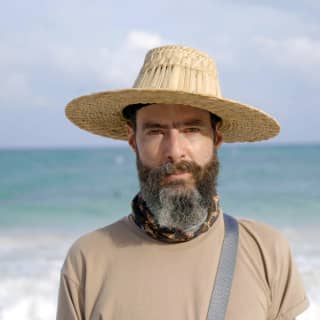 Ilán Rabchinskey
Ilán Rabchinskey took inspiration from the Quintana Roo skyline, where intense colors incite a profound sense of relaxation. He candidly captured the purity of sea and sky meeting, forming an infinite horizon. Among other themes, his work typically explores the tension between the forces of nature and the human species, the physical constitution of matter, and the dynamics between objects and images.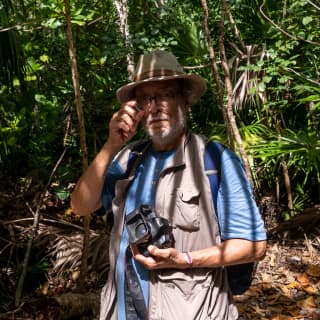 JAVIER HINOJOSA
With over 45 years of experience behind the lens, Javier Hinojosa is inspired by light manipulation, managing uncontrollable factors with patience and knowledge of his surrounding environment. For this project, he focused on the stretch of beach along the Riviera Maya with its abundant nature, creating works which are both minimalistic and yet, full of intention and meaning.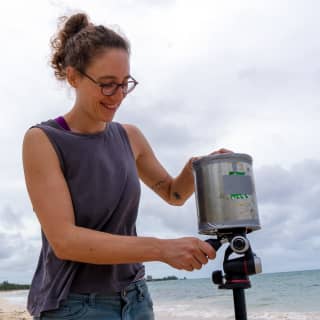 Margot Kalach
Rising talent Margot Kalach studies the history, art, and science of image taking, dancing carefully between experimentation and controlled environments. The visible (jungle and sea) and the invisible (wind) are her key focus in unearthing the intertwining of two forces of nature. Margot maintains an experimental relationship with her projects, with art that seeks to return subjectivity to the center of our contemporary scientific models and mechanical systems.
LET'S STAY IN TOUCH
SIGN UP FOR EXCLUSIVE NEWS, TRAVEL INSPIRATION AND OFFERS, DELIVERED STRAIGHT TO YOUR INBOX