Art in Deià is everywhere. Through the ages, artists, musicians and writers have retreated into the picturesque village to be inspired by the Tramuntana Mountains, the sublime sea views and the luminous Mediterranean light. Today, La Residencia welcomes emerging artists aspiring to complete a fruitful residence — taking the magic and inspiration of this island and transferring it to fellow creatives and guests who pass through. Discover Artists In Residencia, one of our unique creative programmes.
A Thrilling Opportunity
At La Residencia, there is always a corner to shoot, a scene to draw or a sculpture to compose. Enriched with a creative spirit, our intimate mountainside in Deià is where emerging artists from all over the world gather — the perfect place for Artists In Residencia to thrive.

The programme ties in with Belmond's longstanding commitment to the arts, embracing exceptional collaborations and initiatives across all our destinations. Last year, we have partnered with Galleria Continua for MITICO, a showcase of works by four prominent artists around Italian properties, and Fotografia Maroma — a vibrant photography series featuring four Mexican photographers ahead of the reopening of Maroma, A Belmond Hotel, Riviera Maya.

This year, three artists were selected from 300 submissions. After careful deliberation, Thomas Moons (La Residencia's General Manager), Arnaud Champenois (SVP of Brand & Marketing at Belmond), Francisco Copado (Director of the Miró Foundation), Lorenzo Fiaschi (Galleria Continua's co-founder), and Cristiana Perrella (curator and art critic) are pleased to announce the following Artists In Residencia 2023 cohort.
Meet The Artists
We'd like to thank all the talented artists around the globe who sent their applications and shared their beautiful creative visions. This year, welcome Anastasiia Podervianska, Sislej Xhafa and the duo of artists Pixy Liao & Takahiro Morooka, who successfully joined our Artists In Residencia programme.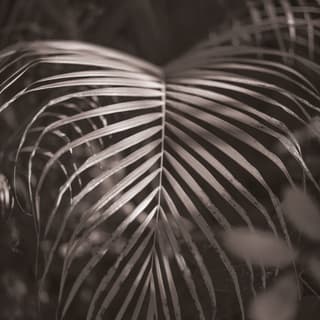 Fotografía Maroma
Celebrating the perennial beauty of the Yucatán Peninsula and the re-opening of Maroma, A Belmond Hotel, Riviera Maya, four Mexican photographers embarked on a fascinating project to capture the area's ancient beauty. Discover Fotografía Maroma.
Find Out More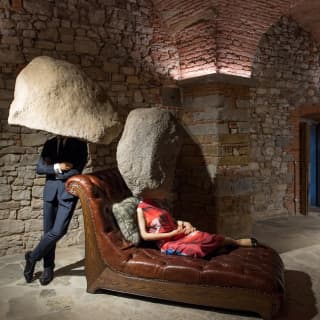 Mitico
Watch as we take art installations to new heights. In collaboration with Galleria Continua, celebrate the talent of renowned artists as they take over the walls, gardens and façades of our most captivating landmarks and legendary residences.
Find Out More