Perpetual celebrations with every modern luxury
Ancient frescoes, panoramic coastal views and irresistible Italian cuisine make Caruso the perfect venue for Amalfi Coast celebrations. From anniversaries to renewed wedding vows, meaningful events to family festivities — our events are imbued with a mythical splendour that create a lifetime of memories. Our dedicated team of event planners, bespoke menus and top-of-the-line equipment ensure everything goes smoothly on the day.
Get in touch
Perpetual celebrations with every modern luxury
Thank you for your interest in Belmond.
Prefer to talk? You can call us on +39 089 858 801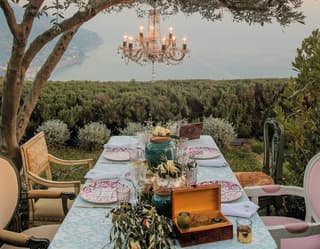 Weddings
Renowned as a sublime romantic escape, Ravello is regarded the world over as one of the most eminent wedding destinations. A flawless setting for scenes of romance, we've played host to countless weddings and celebrations of devotion, each unique in their personal narrative. With views that sweep down across the alluring Amalfi coastline, and the gentle scent of fresh lemons in the air, the backdrop is perfection.

Take your vows in the enchanting 900-year-old Duomo of Ravello. Entertain guests amid rose bushes in our fragrant Italian gardens. Or treat them like royalty with exclusive use of the hotel with the ultimate take-over. Whatever your dream wedding, our dedicated team will make it a reality.
Download factsheet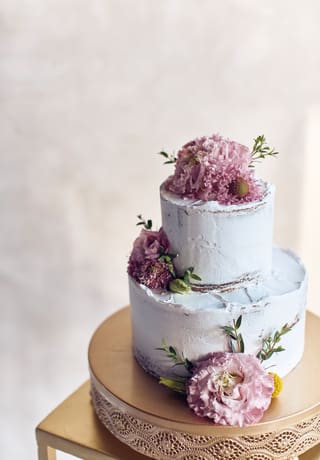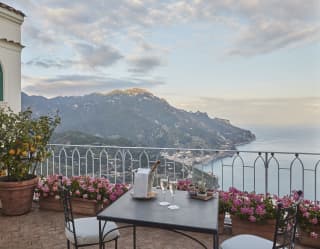 Honeymoons
Few honeymoon destinations compare to the Amalfi Coast. Enchanting roads wind between emerald mountains. Picturesque towns overlook an endless blue sea. Colourful houses cling to the cliffs. During your honeymoon, spend days wandering world-famous Positano, Sorrento and Amalfi or strolling the chic streets of Capri. For pure decadence, don't go anywhere at all—simply pull up a sun-lounger, order a glass of champagne and bask in the hotel's breathtaking surroundings.
Honeymoons
Thank you for your interest in Belmond.
Prefer to talk? You can call us on +39 089 858 801
H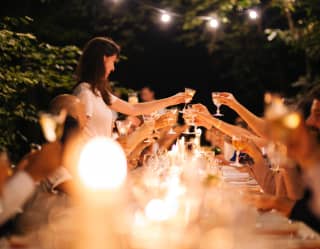 Celebrations
Whether it's a family reunion, wedding anniversary or milestone birthday, plan a breathtaking banquet in the secluded grounds of the hotel. With outstanding regional cuisine offering up the best of land and sea, Caruso can turn a dinner date into something magical. With private dining facilities seating up to 150 people and 50 rooms and suites available, there's an endless choice of enchanting options.
Celebrations
Thank you for your interest in Belmond.
Prefer to talk? You can call us on +39 089 858 801
C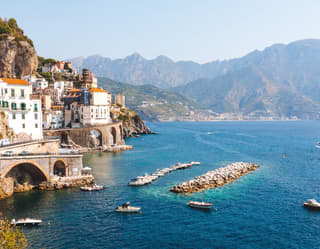 Meetings and Incentives
Our exclusive incentive activities are sure to impress. Stroll through fragrant lemon groves, learning along the way about the traditional cultivations methods still used today. Uncover Amalfi's secrets with a guided starlit stroll. Pause on a hidden terrace overlooking the harbour before toasting "la dolce vita" with prosecco in Atrani. Or for the most spectacular thrill of all, witness Amalfi from the sky on a private helicopter ride.
M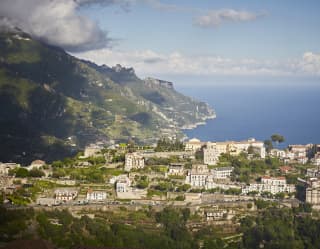 Ultimate Takeover
Celebrations at Caruso are nothing short of show-stopping. For the party of a lifetime, why not treat your friends and family by booking the entire hotel? Stroll in the leafy gardens, swim in the infinity pool or sip a cocktail at the bar, surrounded exclusively by your chosen guests. And with our dedicated team giving you their full attention, expect every detail to be just perfect.
Ultimate Takeover
Thank you for your interest in Belmond.
Prefer to talk? You can call us on +39 089 858 801
U
Packages & Tours
Combine your favourite destinations and plan the journey of your dreams.