A truly traditional treat
Make sure your trip to the Mother City is complete and try the best afternoon tea Cape Town has to offer. Take a seat in the bright and enchanting Lounge, and anticipate an indulgent feast. While you dine on sumptuous cakes, pastries and sandwiches stacked in tiers, live piano music sets the scene.
Tea Times
Savour the ultimate indulgence at any time of day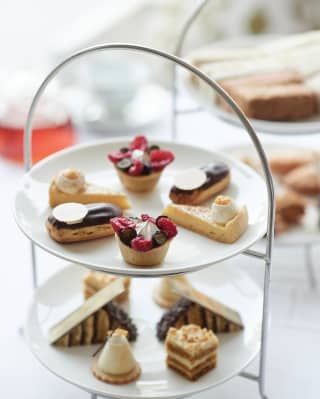 Afternoon Tea
Seating times are available Wednesday to Sunday at noon and 3pm. A glass of bubbles on arrival is included as standard.
R450 per adult | R300 per child (under 12)

Please note: On certain holidays and during special events, additional charges apply and include additional themed special treats.

Tel: +27 21 483 1000
Email: restaurantreservations.mnh@belmond.com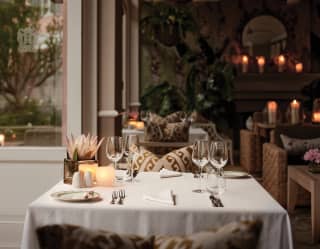 More to Savour
For those looking for something a little different, our Lounge also offers a stunning à la carte selection and a choice of drinks. From a selection of lunch options through to delicious light dinners, or our daily 'Blackboard' menu and evening cocktails, there is something for every taste.
Opening times: Monday–Sunday from noon, for guests and non-residents
Contact us to book
More to Savour
Thank you for your interest in Belmond.
Prefer to talk? You can call us on +27 21 483 1000
M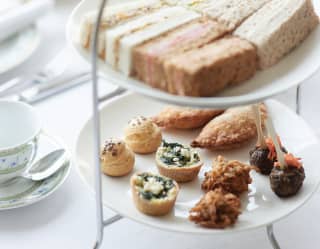 A Taste of Cape Town
Adding a special local flavour is a typical South African milk tart, called 'melktert' in Afrikaans. Enjoy alongside a cup of our special Mount Nelson tea. This expert blend of Darjeeling, Kenya, Assam, Keemun, Yunnan, Ceylon and rose petals from our garden is sure to delight.
A
I have always felt that tea is about connection and has a calming influence, especially when served during a traditional tea ceremony
South Africa's first expertly-trained tea sommelier is on hand to guide you through our 40 different tea varieties. For a deeply brewed insight, you can also join him for tasting sessions, food pairings, masterclasses or traditional tea ceremonies.
Craig Cupido
Tea Sommelier
From the beautiful details of our tea lounge to the endless selection of colourful treats, our signature Afternoon Tea is a feast for all the senses.