DINING
Discover some of the best restaurants in Cusco at Belmond Hotel Monasterio. Find internationally-inspired Peruvian cuisine and a captivating atmosphere wherever you choose to dine.
El Tupay Restaurant

Enjoy classic international cuisine featuring fresh, locally-sourced ingredients in a warm and intimate setting.
The lounge at El Tupay is also a great spot for a pre- or post-dinner drink. Enjoy smooth aperitifs, creative cocktails, or our extensive collection of new- and old-world label wines.
Three nights a week, the romantic arches of El Tupay resonate with the operatic sounds of Cusco's best tenor and soprano.
Dinner: 6:00–10:30pm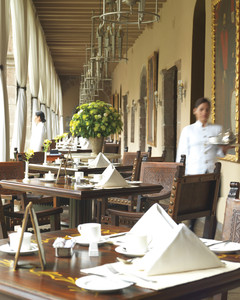 Illary Restaurant
Nestled in the cloisters with views across the verdant courtyard, Illary Restaurant offers a beautiful setting for a refined culinary experience.
Enjoy delicious breakfasts or light lunches packed with Mediterranean flair. Weather permitting, you can dine beneath the warm blue skies in the open-air courtyard.
Breakfast: 5–10:30am
Lunch: 11am–6pm
Deli Monasterio

Just steps away from the Hotel entrance, Deli Monasterio offers an authentic taste of Peru for those on the go.
Artfully prepared, home-baked breads are filled with delicious meats and cheeses. Tempting cakes and pastries are also on offer, accompanied by exquisite teas and coffees.
Weekdays: 8am–9pm
Saturday: 9am–9pm
Sunday: 10am–6pm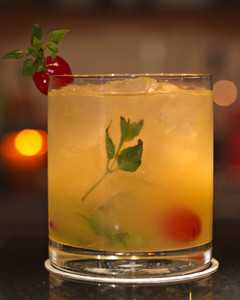 The Lobby Bar
Join us at the Lobby Bar after an exciting day of sightseeing. Renowned among Cusco bars, the tranquil atmosphere offers the perfect place to relax and sample a traditional pisco sour with canapés.
In the late afternoons, sink in front of the roaring fire and enjoy the smooth sounds of the city's finest Jazz musicians.
Open daily from 10:00am–10:30pm.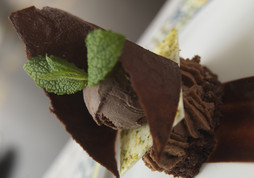 Treat yourself to the delights of Peruvian cuisine with this special package.
Includes:
Luxury accommodation
Round-trip airport transfers
Welcome amenities
Daily buffet breakfast
A dinner for two at El Tupay Restaurant per stay
Please note:
To arrange airport transfers, please contact perures.fits@belmond.com
Select dates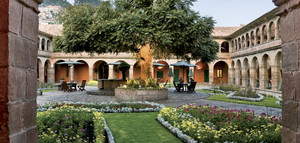 A sensational dining experience, an exclusive tour or a relaxing spa treatment...

Our gift cards may be used towards a variety of services at Belmond Hotel Monasterio or across our iconic hotels, trains or river cruises worldwide.
Learn more