A timeless retreat in the heart of the city
Stay at Monasterio, one of the most unique hotels in Cusco, and experience the thrill of staying in a protected national monument. Discover inspired restaurants and boutique rooms and suites, all clustered around a tranquil central courtyard.
The ideal hotel from which to discover the delights of the city, its doors open to a vibrant scene of old and modern architecture, markets, galleries and cafes serving exciting Andean cuisine.
At a glance
ACCOMMODATION 117 rooms and suites
DINING Two restaurants: El Tupay and Illariy, one bar: Lobby Bar
FEATURES Andean Bath Butler service, massage room
ACTIVITIES Art tours, cooking classes and pisco lessons
EVENTS Meeting rooms including San Antonio Abad Chapel for weddings and business functions
LOCATION 15 minutes from Cusco Airport, adjacent to Palacio Nazarenas, a Belmond Hotel
Explore
Every step brings a new discovery
Reception
Step Back in Time
Your stay in our oasis of calm begins here. Leaving the bustle of Cusco at the door, our staff are ready to welcome you with open arms.
El Tupay Restaurant
Characterful Elegance
Treat yourself to a live opera dinner under El Tupay's graceful stone arches. Then bid the night adieu with a post-dinner cocktail by flickering candlelight.
Illariy Restaurant
Peruvian Fusion
A stone's throw from our famed courtyard and its 300-year-old cedar tree, indulge in freshly prepared light bites and local Andean delicacies.
Lobby Bar
Tranquility and Tradition
Bask in the warmth of the roaring fire. Marvel at the dramatic domed architecture. Our Lobby Bar is the perfect spot to unwind with a Pisco Sour.
Therapy Suite
Relax and Revive
Special Andean techniques. Relaxing music. The ultimate way to unwind after a day of Peruvian adventure.
San Antonio de Abad Chapel
Baroque Beauty
Tie the knot in the company of centuries-old interiors. Our stunning chapel, dating from 1595, boasts grand stone arches, lush fauna and gilt-framed artwork.
Cusco
Different. Better. Special.
Staying with us turns a trip to Cusco into an unforgettably unique escape. Here are just some of the features that make us stand out from the crowd.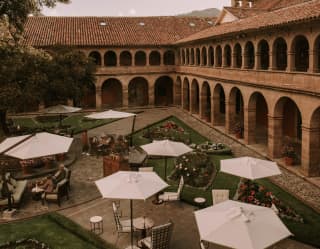 Courtyard
The hotel's pièce de résistance is its jaw-dropping symmetrical courtyard. Laced with walkways and flowerbeds, the most prominent feature is the towering 300-year-old cedar tree that sits in the middle.
By day, head to the courtyard's cloisters and enjoy tea or a light lunch. Or take pen and paper, settle down by the central fountain and let the muses strike.
In the evenings the courtyard's graceful arches are accentuated by beautiful lighting. When darkness falls, the illuminated arches make a sensational frame for the starry night sky above.
C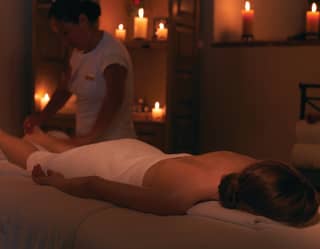 Therapy Suite
Monasterio is the perfect place to relax and revive. Choose soothing aromatherapy or an energizing Thai massage from the treatment menu. Or call your personal Bath Butler to prepare an indulgent end to a day of adventure and exploration.
T
Children's Accommodation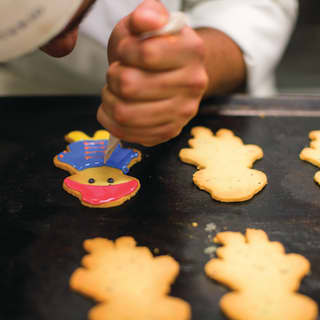 Family travel
Children's Accommodation
A stay at Monasterio promises memories for the whole family. If you are travelling with children, please let us know in advance.
- One child aged 5 or younger can be accommodated free of charge, if sharing with parents
- Children 6 to 12 require an extra bed at the price of US$70
- Children older than 12 are considered adults and an additional room must be reserved
Contact our reservations team
Children's Accommodation
Thank you for your interest in Belmond.
Prefer to talk? You can call us on 1 800 237 1236
Visitors to Peru are exempt from the country's 18% sales tax on charges for their room and food upon presentation at check in with a valid passport and/or Peruvian immigration card. The hotel invoice must be made out to the guest's name and not to a company name.