BELMOND NAPOLÉON
Tain to Arles: Plying the majestic Rhône, take in the charms of Provence on grand Belmond Napoléon.

Embark on a luxury Rhone River cruise aboard the majestic Belmond Napoléon, the largest barge in our fleet.
Belmond Napoléon features six sizeable cabins, each with an en-suite bathroom. There is also a stately lounge, generous deck and outdoor Jacuzzi. It's ideal for convivial gatherings of up to 12 passengers.
Enjoy cocktail parties under the stars and lavish feasts prepared by your talented private chef. Relax on the sun deck admiring the views. Embark on fascinating Provence tours and visit the region's multiple highlights, including its iconic wine estates.
Available: Private hire or per-cabin basis.
AMENITIES
Sun deck with Jacuzzi, sun loungers and exercise equipment
Lounge with piano keyboard
Dining room and a shaded alfresco dining area on deck
Bose iPod docking station
WiFi and computer with internet access
Selection of books, games, satellite TV, DVDs and CDs
DETAILS
Capacity: 12 passengers
Length: 129ft/39.3m
Width: 16.56ft/5.05m
Decks: 3
Crew: 6
Plan your Journey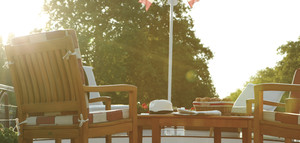 Find the perfect reason for the trip of a lifetime.
View offers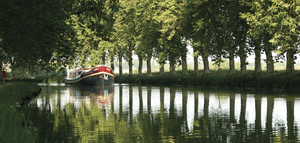 Learn more about our barge cruises in France.
Select brochures
The Fleet
Belmond Alouette
Route: Carcassonne to Béziers
Capacity: 4 passengers
Available for private charter only
Sun deck with a 360˚ view, sun loungers, table and parasol
Full details
Belmond Pivoine
Route: Meaux to Châlons-en-Champagne
Capacity: 8 passengers
Available for private charter only
Sun deck with canopy and heated swimming pool
Full details
Belmond Lilas
Route: Krafft to Arzviller
Capacity: 8 passengers
Available for private charter only
Sun deck with canopy and heated swimming pool
Full details
Belmond Fleur de Lys
Route: Dijon to Vandenesse-En-Auxois
Capacity: 6 passengers
Available for private charter
Sun deck with a heated swimming pool
Full details
Belmond Amaryllis
Route: Dijon to St-Léger
Capacity: 8 passengers
Available for private charter only
Sun deck with canopy and heated swimming pool
Full details
Belmond Hirondelle
Route: Besancon to Chagny
Capacity: 8 passengers
Available for private charter or per cabin
Sun deck with 360˚ view, sun loungers, two tables and large parasol
Full details
Belmond Napoléon
Route: Tain to Arles
Capacity: 12 passengers
Available for privatge charter or per cabin
Sun deck with Jacuzzi, sun loungers, exercise equipment and canopied dining area