FAMILIES
Make the most of your time together with an unforgettable cruise along France's spectacular canals and rivers.
Explore the idyllic waterways with a priceless luxury—good company.
Cruising the canals is a superb way to uncover the defining aspects of different French regions. From Provence to Côtes du Rhône, you'll get a sense of what the country is all about.
Activities

Take your little ones horseback riding through the Saône Valley. Enjoy wine tastings at acclaimed vineyards with your friends. Belmond Afloat in France is the perfect venue to gather with your nearest and dearest.
Whether your passion is food, history and architecture, cycling or golf, we can arrange specific activities and sightseeing trips to match your interests. Charter an entire barge and we will tailor-make your dream trip.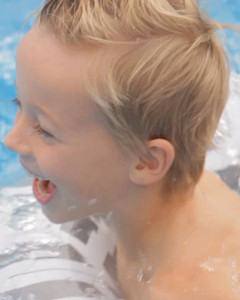 Family Friendly Features
Amenities
Tailor-made menus, catering to the fussiest eaters
Bicycles
Facilities
Heated swimming pools on Amaryllis and Fleur de Lys
Belmond Alouette is equipped with an open kitchen, perfect for cookery classes and demonstrations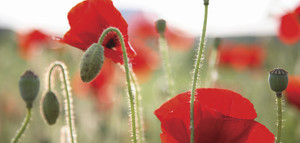 Please contact us directly to discuss your requirements and we will be delighted to help.
Enquire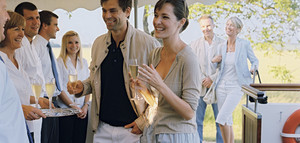 Bring a group of friends, family or business partners on Belmond Afloat on France and enjoy the celebration of a lifetime.
Find out more
Family Escapes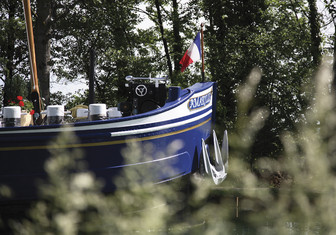 St Léger sur Dheune to Dijon
6 Nights: St Léger sur Dheune to Dijon, Belmond Amaryllis
From go-karting to adventure playgrounds, there's plenty to keep everyone occupied along the way.
Full details
VANDENESSE EN AUXOIS TO DIJON
6 Nights: Vandenesse en Auxois to Dijon, Belmond Fleur de Lys
Plan the perfect family holiday cruising along the canals and rivers of France.
Full details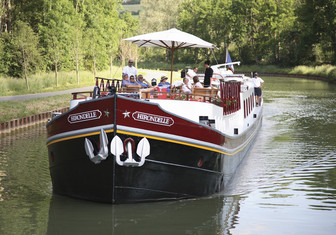 Besancon to Chagny
6 Nights: Besancon to Chagny, Belmond Hirondelle
Make the most of your summer break with an unforgettable family cruise along the Rhone Rhine canal.
Full details