Article
Beautiful Beaune
Winding honey-coloured streets, pretty squares and captivating, vibrant boutiques—the wine capital of Burgundy is a treasure trove of delights, just waiting to be discovered. Let us be your guide.

By Daniel Hayden
WITH A HISTORY spanning some 2,000 years, Beaune's identity is intrinsically tied with Burgundy's wine culture. This picturesque town enjoys a prized position in the Cote d'Or region of Eastern France, flanked on all sides by world-renowned vineyards. A network of celebrated cellars stretch for kilometres beneath the streets, and it's a favourite stop for those travelling along the Grands Crus route. But this ancient town is not defined by viticulture alone. There are endless avenues of discovery available, each with a fascinating insight into the exciting past and rich spirit of the region.
WANDER AND WONDER
Whether taking your first steps into town or retreading the cobbles, there's a certain magic in the air that compels you to explore. Beaune is a special sort of place where colourful shopfronts at the end of a narrowing street beckon you along, and the lilting sound of an accordion calls to you from around the corner. The historic town centre is by no means large, but every step is dripping with charm and character.
Looking up, no two buildings quite seem to match up. Georgian champagne-hued fronts sit side by side with stately grey buildings with grand louvred shutters and gorgeous white homes with exposed wooden beams. Width and height vary dramatically, and the streets themselves seem to breathe as the pavement expands and contracts. The overall effect is that of a town alive, beating with a sense of eclectic community and diverse history. There are no wrong turns to be found, but there are some routes that are particularly suited for ambling.
In the morning, wander out from the town centre along the Rue Charles Cloutier and onto the town ramparts for great views out to the surrounding hills and patchwork fields. Continue round to Rue du Rempart des Lions and up to Le Bastion Saint Martin. Climb the imposing stairs and take a seat in the shade, or wander down and admire the statues in the small, flower-strewn park. It's a favourite spot for lovers. From here it's a short walk to tranquil Parc de la Bouzaize. As evening descends, let the sensational smells draw you along narrow Rue Paradis for a behind-the-scenes look at restaurant kitchens in full swing.
DELVE INTO THE PAST
The most notable local monument is Hôtel-Dieu, the Hospices de Beaune. This charitable hospital was established in 1443 by Nicolas Rolin, chancellor for Duke Philip the Good. His duties had made Nicolas a powerful but unpopular figure, and he worried that his dubious deeds would affect his stakes in heaven. To compensate he built the grandest almshouse that France had ever seen. Stepping through the imposing, austere black-roofed outer building into the fantastically-colourful courtyard is spellbinding today, but for impoverished locals 600 years ago, it was beyond belief. The interior spaces, now a museum, are just as spectacular.
Ornate details in every corner paint a clear story: the letters 'n' and 'g' for Nicolas and his wife Guigone, who co-founded the hospice, are entwined in French oak, symbolising fidelity; the words 'Seule', meaning 'only', are followed by a star; the couple's combined crest of three keys and a tower is stamped on almost every surface… The hospices are both a testament to Nicolas' charitable desire to earn favour with the almighty, as well as a sensational love letter to Guigone. Some may say Nicolas was a victim of vanity, but the hospices were a fantastic gesture that inspired many of his contemporaries to act charitably in return.
A VINTAGE RUNS DEEP
The expansive network of wine cellars that needle beneath the city are a destination of pilgrimage for oenophiles, and another way to peel back the history of Beaune. There are a few options to explore, but our favourite are those of Maison Joseph Drouhin. Stepping in from the sun-splashed streets and into the hallowed tunnels feels like an almost spiritual experience. It seems fitting that wine storage and cultivation has changed little since the time of the Cistercian monks.
On a guided tour, you'll uncover a lot of surprising facts. You'll see where false walls were built to hide prized vintages, why mold is encouraged to maintain consistent aging conditions, and how cellar collections have joined and split throughout the years. You can find original Roman foundations, and even parts of the original Beaune roads that have since been built over. Naturally, tastings sessions are an experience to cherish.
TASTE IS EVERYTHING
Fine wines demand fine cuisine, and here too Beaune shines. The Burgundy region is celebrated for innumerable delicacies, and many can be found and tasted within the historic centre. Traditional Beaune mustard is seen in shops throughout the city. The classic Fallot moutarderie offers a selection of traditional varieties, along with mustard flavoured with local herbs and cassis—a Burgundian staple. Gingerbread, or pain d'épices, is another celebrated export. We recommend you spend some time exploring the delicious options in Mulot & Petitjean. This charming store is just as easy on the eyes as it is sensational for the tastebuds.
It seems like an irresistible patisserie can be found on every street. You'll find a great choice on a walk along Rue du Faubourg Madeleine. The striking blue and yellow front of Délices de la Madeleine may catch your eye, but the rustic breads and pastries are what will linger in your memory. Alternatively, order something sweet from Dix Carnot and enjoy it in the sun-splashed square outside. Their colourful, artistic and architectural creations almost look too good to eat.
A large market draws crowds from across the region every Saturday, with a smaller version staged on Wednesdays. Find everything from colourful bags and hand-made pottery to organic fruits and vegetables, cured meats and delicious local cheeses. Soft, pungent époisses will always be a favourite, and pairs delightfully with a bold, hoppy beer.
TREASURES TO KEEP
Rue Carnot is one of the busier streets in the historical centre, and also a great stretch to find non-edible treasures. There's a selection of women's fashion available for your perusal, as well as designer shoes, eyewear and high-end makeup retailers. At the end of the street, where the road meets the square, you'll also find Védrenne, a liquoriste. Its pink front looks to be lifted straight from a Wes Anderson film, and the bottles of cassis within make for a great memento.
Lovers of art and artifacts will be spoiled for choice in Beaune, boasting a wealth of antique dealers and galleries. Find three antique shops on the crossroads in front of the Collégiale Notre-Dame, offering everything from rare books to fine china and colourful earthenware. Paintings and sculptures on display at the nearby TEMPERA gallery are sure to capture your imagination.
YOUR TABLE AWAITS
Benefiting from such a wealth of exceptional produce, it really is hard to make a bad decision when choosing to dine in Beaune. Step back in time with a fine dining feast at La Table de Cedric Burtin. The arched stone ceilings and soft candlelight add to an otherworldly, medieval atmosphere. L'Air du Temps offers a similarly striking, cavernous interior, as well as pavement tables for the balmy evenings that call for an alfresco dinner and cocktail.
We recommend you follow your nose and the crowds. Delicious classics, such as bresse chicken, escargot, veal with gingerbread and the ever-recommendable beef bourguignon can be found on almost any menu. A stellar wine list is virtually guaranteed.
Explore Burgundy with Belmond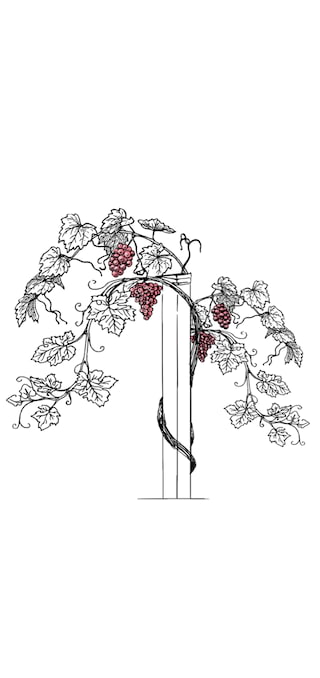 The historic town centre is by no means large, but every step is dripping with charm and character.