BARGING IN FRANCE
There are endless ways to experience Belmond Afloat in France.
Browse through our selection of luxury cruises. Choose one of our inspiring itineraries or special interest cruises, or let us create the perfect personalised journey.
WHERE Along the scenic rivers and canals of southern France. Wind through Burgundy, Provence and Languedoc-Roussillon while stopping at places of interest.
WHEN From April to October each year.
HOW Book an entire barge (or two in tandem) for exclusive use, or simply sail with us on a per-cabin basis.
Discover France

Every night the péniche-hôtel berths in a new location. A gourmet dinner is served on board before settling down to sleep, comforted by the sound of the lapping waters.
Come morning the mist rises to reveal the sun as the craft slips its moorings. The barge continues on its way through picturesque locks and riverbanks lined with fishermen. A kingfisher darts past. A village baker cycles by, his dog perched in the wicker basket.
Lazy hours on deck beside the plunge pool are combined with excursions ashore. Bicycles are stored on board, ready for a gentle peddle to a nearby country market. For longer journeys, private transport is on hand, complete with driver and a knowledgeable guide.
A farewell dinner of regional specialities brings the cruise to a memorable close It's the perfect chance to reflect on your trip, and to contemplate a future journey aboard one of Belmond Afloat in France's other crafts.
Choose Your Itinerary

Belmond Alouette
Cruise the beautiful tree-lined Canal du Midi. Travelling between Carcassonne and Béziers, it's the ideal barge for a family holiday.
Béziers to Carcassonne

Avignon to Béziers

Belmond Fleur de Lys
Traverse the classic Burgundy wine route bordering the Côte d'Or, with ample opportunities to visit famous vineyards en-route.
Dijon to Vandenesse en Auxois

Dijon to St Léger sur Dheune

Belmond Amaryllis
Experience some of the most picturesque waterways in Burgundy and Franche-Comté, including the River Saône, the Canal du Centre and Canal du Bourgogne.
La Semaine des Grands Crus

St Léger sur Dheune to Dijon

Belmond Hirondelle
Meander along the Canal de Bourgogne, the Canal du Centre, the Latéral a La Loire and the River Saône, some of the region's most tranquil rivers.

St Léger sur Dheune to Dole

Dole to Gissy-sur-Ouche

Belmond Napoléon
Discover a region full of historic gems, including sophisticated architecture, ancient ruins and impressive aqueducts, as you cruise through the Rhône Valley.

Tain L'Hermitage to Arles

Lyon to Avignon

Belmond Pivoine
Journey through the spectacular region of Champagne, taking in both the unmissable highlights and the oft-missed hidden gems.

Meaux to Châlons-en-Champagne

Châlons-en-Champagne to Meaux

Belmond Lilas
From the vibrant city of Strasbourg to the medieval ruins of Lutzelbourg, embark on a fascinating journey through the captivatingly diverse region of Alsace.

Arzviller to Krafft

Krafft to Arzviller

Plan your Journey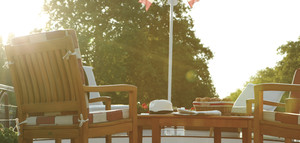 Find the perfect reason for the trip of a lifetime.
View offers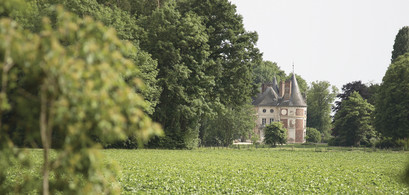 For those with a passion for wine, Belmond Afloat in France offers the ultimate experience. Step aboard Belmond Amaryllis next July and embark on a week-long adventure, sampling wines from the 33 Grands Crus domaines of Burgundy.
Find out more