Travel along one of the highest train routes in the world
Step aboard this luxury Peru train and explore the breathtaking country in unrivalled style. Experience vibrant cities and spellbinding natural wonders.
Andean Explorer, South America's first luxury sleeper service, offers a choice of one- or two-night journeys. From Cusco, the ancient capital of the Inca Empire, traverse the highest plains of the Andes before arriving at the reflective beauty of Lake Titicaca. Continue towards the city of Arequipa, a UNESCO World Heritage site.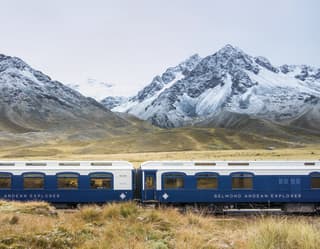 Peruvian Highlands
2 nights: Cusco – Puno – Arequipa
Embark on the ultimate Peruvian escape and journey from Cusco to Arequipa in style, visiting charming Puno and the majestic Lake Titicaca. Tours each day let uncover the hidden gems of this fascinating land.
P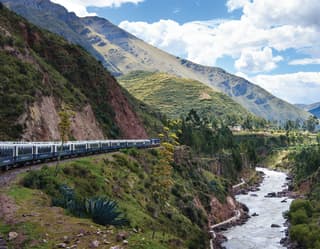 Spirit of the Andes
1 night: Puno – Cusco
Discover the Spirit of the Andes as you journey aboard this luxury train from Puno to Cusco. Let yourself be enchanted by some of South America's most beautiful scenery as you travel along one of the highest train routes in the world.
S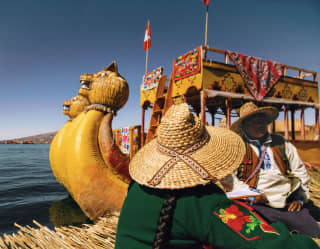 Spirit of the Water
1 night: Cusco – Puno
Be swept up in the beauty of Lake Titicaca, the stunning final destination as you travel from Cusco to Puno. Train journeys aboard Andean Explorer promise countless memories to treasure.
S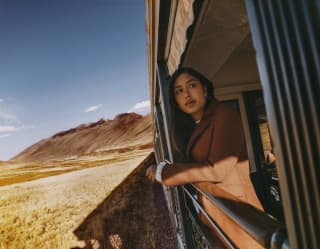 Andean Plains and Islands of Discovery
2 nights: Arequipa – Puno – Cusco
Travel from Arequipa to Cusco in unforgettable style. Savor the unforgettable indulgence of Andean Explorer as you are whisked through Peru's most spectacular destinations, including the spellbinding Lake Titicaca.
A