Anticipate a series of unique dining experiences against a backdrop of spectacular mountain scenery. Aboard Andean Explorer, sample the full spectrum of Peruvian flavors in the hands of our acclaimed chefs. Besides delicious lunches and nightly feasts, enticing breakfasts each morning fuel your daily discoveries.
Dining Cars
Dining Cars
Take a seat for a world-class feast in the train's two beautiful dining carriages—Llama and Muña. Bright and elegant, each atmospheric space is the perfect setting for gastronomic discovery.
Muted hues and luxurious leathers mingle with artisanal millwork. Polished macramé divider screens keep culinary adventures as intimate as you wish. After dinner, explore the library or boutique for a memoir of your adventures.
Lounge Car
Lounge Car
Feeling sociable? The train's indoor hub, named after the Maca root, sports an elegant grand piano. It draws guests in with the promise of live music and the occasional sing-along.
Relax on grey tweed sofas with a freshly blended cocktail, swapping stories with friends old and new. A place that's both festive and relaxing, the Piano Bar Car is perfect for every mood.
Let us help you plan an unforgettable event.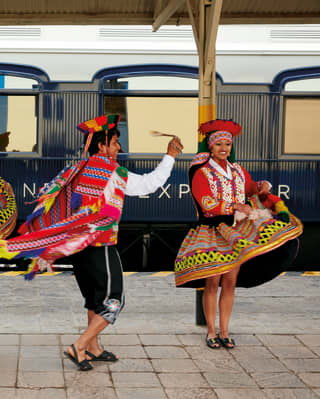 Events
Make a lasting impression aboard one of Peru's most unique venues.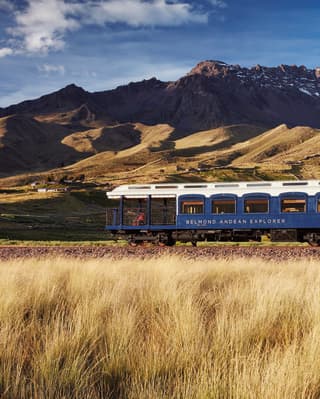 Exclusive Charter
For something extra special, charter the train and create a personalised itinerary.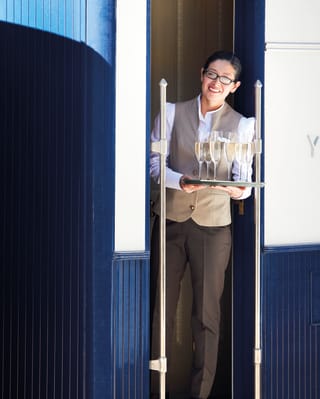 Special Requests
Have a special request? Get in touch and we'll help finesse every last detail.
Contact us
Special Requests
Thank you for your interest in Belmond.
Prefer to talk? You can call us on +51 1 625 4848