DELUXE STUDIO SUITES
Enticing influences emerge in these stunning, atmospheric suites.
Reservations

Whether decorated in delicate lace or evoking exotic Asian themes, the Deluxe Studio Suites contain stunning details and features.
Jade
Inspired by Raymond's travels, Jade evokes an opulent South-East Asian experience. Enter under the canopy of an oriental tree and discover seductive silks in shades of green.
Lace
This delicate suite creates the air of a refined French boudoir. A display of handcrafted lace, rich velvets and crushed silk add intimacy and romance.
Guests can recline on two luxurious daybeds. An elegant monochrome bathroom is complete with a waterfall shower.
Lemongrass
This sophisticated suite evokes old-world Asia, with dark bamboo and lime-green silk. It enjoys incredible views of wildflowers and the hotel's courtyard. The bathroom is equipped with relaxation beds and a scented steam room.
Lavande
From anniversary getaways to milestone birthdays, Lavande makes an impression for any occasion.
Solid oak and a wood-burning fireplace add a sense of classic romance. A light and spacious sitting area includes a luxurious silk velvet sofa and all modern amenities. The prominent bay window offers beautiful views over the astounding lavender path.
DETAILS
King-size or twin beds
Marble bathroom with separate bath and shower
Large sitting area
Size: 60 m2 / 646 ft2
AMENITIES
LCD TV, CD and DVD player
iPod dock
Writing desk
Wireless internet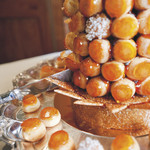 Celebration Package
Whatever you're celebrating, a trip to Le Manoir ensures a gift of lifelong memories.
Read more and book
Video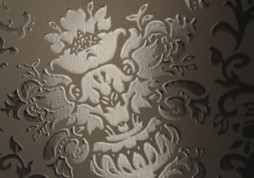 Each of our rooms conjures evocative themes and influences. Take a video tour and see just a few of our unique spaces.
Play
COMPARE ACCOMMODATION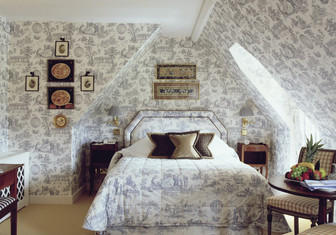 Deluxe Rooms
King or double beds
Marble bathroom
Courtyard views
Size: 22 m2 / 236 ft2
Full details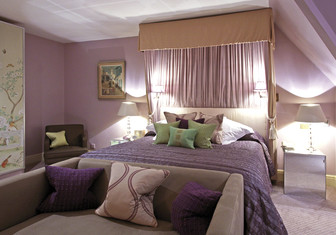 Junior Suites
King, queen or twin beds
Marble bathroom
Garden views
Size: 36 m2 / 387 ft2
Full details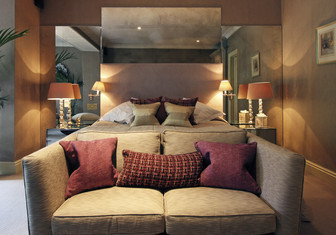 Garden Junior Suites
King-size or twin beds
Marble bathroom
Private terrace
Size: 36 m2 / 387 ft2
Full details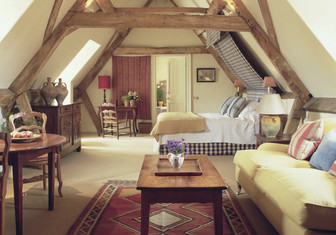 Studio Suites
King-size or twin beds
Marble bathroom with separate bath and shower
Large sitting area
Size: 46 m2 / 495 ft2
Full details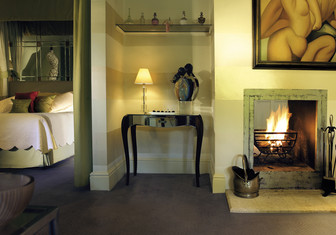 One Bedroom Suites
King-size or twin beds
Marble bathroom with separate bath and shower
Large sitting area
Size: 60 m2 / 645 ft2
Full details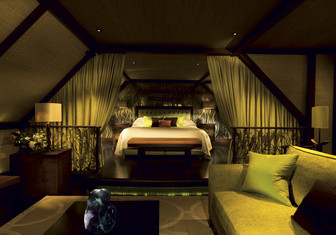 Deluxe Studio Suites
King-size or twin beds
Marble bathroom with separate bath and shower
Large sitting area
Size: 60 m2 / 646 ft2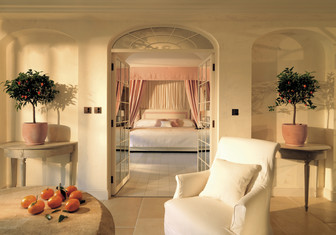 Garden One Bedroom Suites
King-size or twin beds
Marble bathroom with separate bath and shower
Private terrace and garden
Size: 75 m2 / 807 ft2
Full details