Family Time in Peru
Lima, Sacred Valley, Machu Picchu and Cusco
Family Time in Peru
6 nights
From city to countryside, kayaks to alpacas, our family tour packs an awe-inspiring punch. Combine fun-filled family activities with high energy thrills and breathtaking landscapes. Kayak the Huaypo Lagoon and discover the sweet art of the Cusco chocolatier. Explore the vibrant metropolis of Lima and the stunning colonial city of Cusco. A scenic pause in Sacred Valley leads to the breathtaking ancient Inca Citadel, Machu Picchu.
Book the itinerary below, or contact us to help you arrange the adventure of your dreams
Day 1-2
Lima
Arrive in Lima, where you'll spend the night at the stylish Miraflores Park, A Belmond Hotel. Spend your time in the city exploring the grand Plaza Mayor, Iglesia de San Francisco and the Larco Museum. Or simply enjoy some luxurious leisure time at the hotel.
Day 3-4
Sacred Valley
Fly to Cusco and enjoy a drive through Sacred Valley, spending two nights at Rio Sagrado, A Belmond Hotel. Meet our baby alpacas, paddle the Huaypo Lagoon in sea kayaks and enjoy a movie night under the stars.
Day 5
Machu Picchu
Venture to Machu Picchu on Hiram Bingham, A Belmond Train. Spend two-hours exploring the Inca Citadel before afternoon tea at Sanctuary Lodge, A Belmond Hotel. Savour a feast aboard Hiram Bingham on your way back to Cusco. Transfer to Monasterio, A Belmond Hotel for two nights.
Day 6
Cusco
Delve into the culture of Cusco on a half-day tour, including the cathedral, Sacsayhuaman and Qenqo. Back at the hotel a delectable pizza awaits before you head to Cusco Chocolate Museum in the afternoon for a family-fun chocolate making workshop. 
Day 7
Home
Transfer to the airport for your international flight home.
Peru
6 nights: Lima - Cusco - Sacred Valley - Machu Picchu
Peruvian Discovery
View itinerary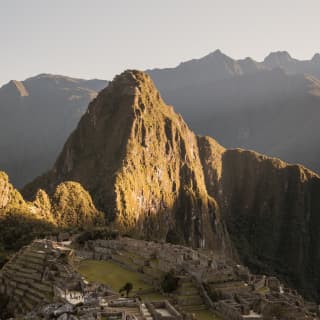 7 nights: Lima - Cusco - Sacred Valley - Machu Picchu
Highlights of Peru
View itinerary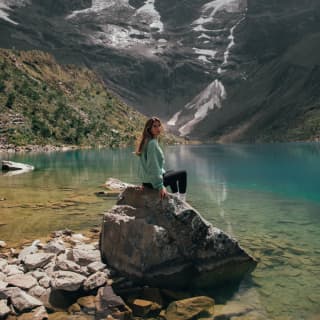 6 nights: Lima - Sacred Valley - Machu Picchu - Cusco
Family Time in Peru
View itinerary