Stylish venues with Peruvian flair
Whether an elegant formal dinner, showstopping conference, glamorous wedding or pivotal business meeting, venues at Miraflores Park provide the perfect setting. Choose from seven sophisticated function rooms, all designed to make your event a day to remember.
Get in touch
Stylish venues with Peruvian flair
Thank you for your interest in Belmond.
Prefer to talk? You can call us on +51 1 610 4000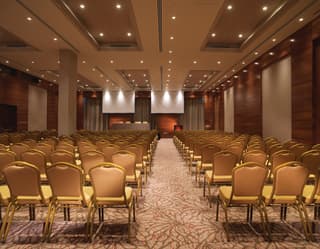 Copacabana Meeting Room
Effortlessly stylish and with a spacious, airy feel, the Salón Copacabana boasts floor-to-ceiling windows that bring the beautiful outside in. This grand venue is ideal choice for grand-scale functions and meetings.
Max 180 guests
C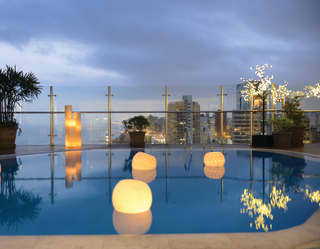 The Observatory
Our elegant Observatory is designed to inspire. Facing the terrace and offering sweeping views of the shimmering Pacific, this venue is just as fitting for a business banquet or romantic wedding reception.
Max 120 guests
T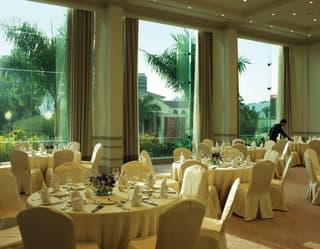 Salón Park
With high ceilings and remarkable views, Salón Park is sure to leave a lasting impression. What's more, this function room offers the latest in communication technology to make hosting your business event a breeze.
Max 60 guests
S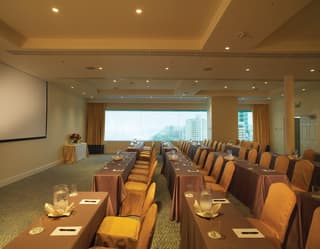 Salón Pacifico
With its lofty location on the 12th floor, the Salón Pacifico offers up ocean views that will take your breath away. State-of-the-art technology and tasteful modern furnishings add to its chic atmosphere.
Max 70 guests
S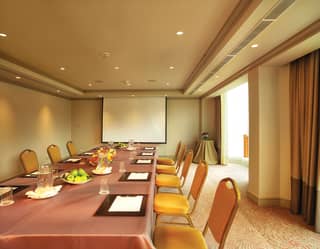 Directorio
One of our smaller function rooms, the Directorio is defined by its immaculate simplicity and state-of-the-art audiovisual equipment. Book this space for board meetings and other smaller-scale gatherings.
Max 15 guests
D
A Personal Touch
Looking for something special? Get in touch and we'll be delighted to help.
Contact us
Thank you for your interest in Belmond.
Prefer to talk? You can call us on +51 1 610 4000