Discover Cusco
PALACIO NAZARENAS, A BELMOND HOTEL, CUSCO
Calle Plazoleta Nazarenas 223, Cusco, Peru
The majesty of Cusco is dizzying, but you'll find this has nothing to do with the altitude. The city resides high in the Peruvian Andes, casting a dramatic scene across the Urubamba Valley. The Incan Empire once ruled from here and the cityscape is still jeweled with ancient ruins.

In its more recent history, the city has evolved into a chic, cosmopolitan metropolis. Nowhere is this more apparent than the neighborhood of San Blas, Cusco's bohemian quarter. Weave among the flurry of cobbled streets reaching out from Plaza de Armas and you'll soon happen upon the vaulted cloisters of Palacio Nazarenas. Our former Inca palace is an oasis of calm in the heart of this thriving district. Once you've taken time to acclimatize, you'll want to step out and delve in.
Palacio Nazarenas
Calle Plazoleta Nazarenas 223
Cusco, Perú
Palacio Nazarenas is within easy reach. You'll find us...
a 25-minute drive from Alejandro Velasco Astete Airport (CUZ)
a 40-minute drive from Poroy Train Station
a 5-minute walk from the Plaza de Armas
a 10-minute walk from Cusco's Historic Quarter
Open in Google Maps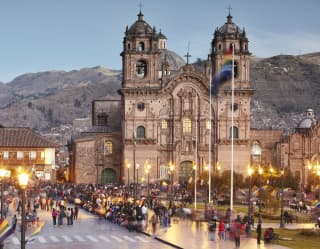 Destination Guide: Unlock Cusco
Colour is everything in Cusco, from the luminous pink glow of the clouds, to the green and gold mountains and red-tipped rooftops. The city sits a cool 11,200 feet above sea level. Find out why exploring here becomes a never-ending high.
D
Concierge Recommendations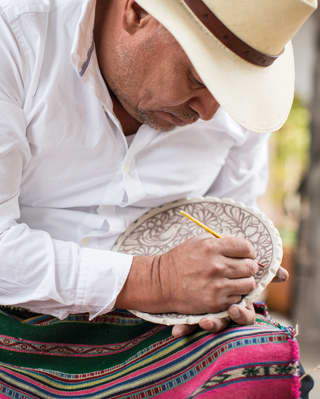 Glazed Ceramics Classes
Glazed ceramics were once a thriving art form in Peru. Today, Mr. Tater Vera is Cusco's only specialist in this almost lost art. Join Mr Vera and his apprentices for a ceramics masterclass. At the end, you'll have your very own wonderful creation to take home.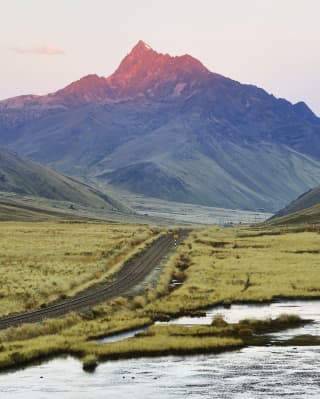 Take the Train
Reaching the peak of Machu Picchu need not be an onerous trek. Hop aboard the Hiram Bingham train to journey in style. You'll enjoy fine-dining, lively entertainment and captivating views. For an immersive voyage through the Andes, step aboard Andean Explorer to see Cusco, Lake Titicaca and Arequipa in unparalleled luxury.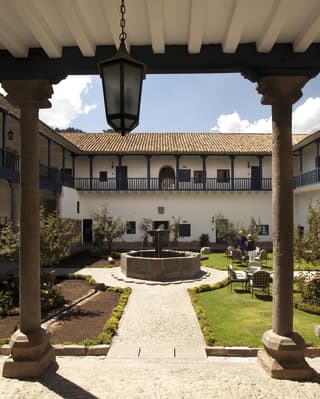 Explore our Belmond Hotel, Cusco
Palacio Nazarenas has a history like nowhere else in Cusco. Built upon Incan foundations, the hotel is a former palace and nunnery. Daily tours of the hotel run from 8:30-10am. In a city full of historic treasures, you'll find you're right at the heart of one.