Head to the hills for a timeless Santa Barbara celebration
Steeped in charisma, El Encanto's breezy hillside location and enduring iconicity make it one of the most desirable Santa Barbara event venues. Join us for lavish wedding parties or smaller, intimate occasions. Our lush Pacific-facing gardens, expansive terrace and expert party planners combine for the ultimate Californian celebration.
Weddings   |   Honeymoons   |   Business events   |   Incentives   |   Venues  |   Takeover
Weddings in Santa Barbara
Shaded by scented pines, our timeless venue is the perfect place to declare your love. Host a micro-wedding by the wishing well, a reception beside wisteria-lined ponds or plan a lavish party in our grand ballroom. From coastal culinary treats on the lawn to pre-wedding pamper time in the spa, we'll make sure every detail of your celebration is flawless.
W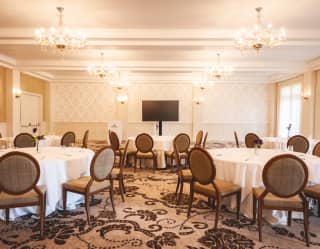 Meetings
More than just a celebratory space, El Encanto is also ideal for productive business events and strategy sessions. Four separate function rooms complement our gardens, giving you the freedom to plan all kinds of workshops, presentations and meetings. Host a networking event on our terrace with views of the Pacific. Or reserve the entire hotel to customize an agenda that leaves every guest informed and inspired.
M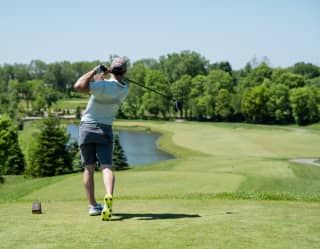 Inspiring Incentives
Whisk clients or colleagues away to one of the top Santa Barbara event venues. California's coastline is brimming with things to do, including excellent golfing facilities. The mountainous Rancho San Marcos Golf Course, a dramatic par 71 course, offers unbeatable views of the Santa Ynez Valley and a unique challenge for enthusiasts. Alternatively, saddle up for group horse rides through the pines. Whatever the activity, our dedicated team will help make it happen.
Inspiring Incentives
Thank you for your interest in Belmond.
Prefer to talk? You can call us on 1 805 845 5800
I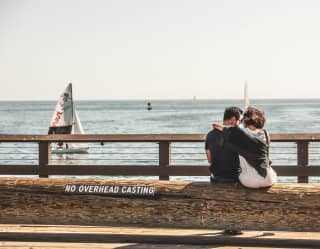 Honeymoons
Located in one of the most coveted honeymoon destinations in California, El Encanto is the perfect place for a romantic retreat. Unwind in the spa with a couple's treatment; take a scenic hike through the forests that blanket the coastline; or head into town to discover the area's thriving art scene by bicycle. Later, the hotel welcomes you home for an alfresco dinner for two beneath the stars.
H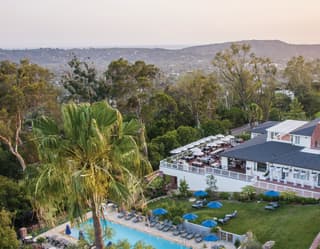 Ultimate Takeover
Picture the indulgence of El Encanto all to yourself. From the charming bungalows brimming with breezy West Coast glamor to our enchanting gardens with glittering Pacific views. Takeover our 92-room estate for weddings, parties, meetings or incentives and our team will help you to customize every aspect of your stay. With exclusive use, you can turn your Santa Barbara getaway into an unforgettable escape.
Ultimate Takeover
Thank you for your interest in Belmond.
Prefer to talk? You can call us on 1 805 845 5800
U
Discover our Venues
Set the stage for a celebration to remember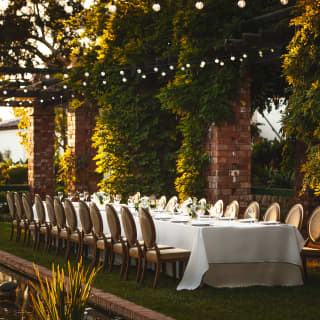 The Perfect Place For Your Event
From intimate gathering to grand event, we've got the ideal venue for your meeting or celebration.
Browse venues