One of California's most indulgent hideaways
Popular with the Plein Air School of artists, El Encanto's former 1920s glory has been lovingly restored to become one of the most celebrated resorts on the West Coast.
The restoration process helped to highlight the original Spanish-colonial and Californian craftsman styles, with modern additions including a zero-edge outdoor pool and sumptuous boutique spa. Here, every sense is heightened.
At a glance
ACCOMMODATION 92 suites, bungalows and rooms
DINING Restaurant, bar and lounge
FEATURES The Spa, zero-edge pool and 7-acre garden
ACTIVITIES Watersports including cave diving, polo, wineries
EVENTS Indoor and outdoor event spaces for meetings, weddings and conferences
LOCATION 9 miles from Santa Barbara airport, 97 miles from Los Angeles airport
Explore
Every step brings a new discovery
Entrance
Our Hillside Perch
In our Spanish Colonial Revival walls, draped in bougainvillea, is where your story begins. Join a long list of star-studded guests at our American Riviera utopia.
The Riviera Bar & Lounge
Savor and Socialize
Whether you want to sample an inventive cocktail or sip on a chilled Viognier, here you can meet old friends, or make new ones.
The Dining Room
Dawn 'til Dusk
Sustainable seafood is paired with homegrown herbs and cheese made with milk produced by our own cow. Farm-to-table coastal cuisine reigns supreme.
The Terrace
Glass Half Full
Watch out for woodpeckers, cranes and monarch butterflies swirling in the heady summer air as you sip on your drink of choice. Ours is a Santa Ynez Syrah.
The Spa
…and Relax
Let us pamper you as the refreshing scent of eucalyptus drifts through the air. In our spacious spa, all treatments are inspired by nature's healing powers.
Private Event & Meeting Rooms
Envious Events
Steeped in charisma and charm, our breezy hillside location will make your event even more special. Pacific-facing gardens and an expansive terrace await.
Pool
Sunny Santa Barbara
300 days of sunshine a year provide the perfect excuse for a dip. Swim in our zero-edge pool while gazing out at the Pacific Ocean.
Fitness Studio
Heart Racing
Whether you're hot for hiking or yearning for yoga, we have a class for you. Need guidance? Just request a one-to-one session with our in-house instructor.
Arbor & Lily Pond
Flower Power
A quiet walk in this peaceful paradise does wonders. Our century-old, wisteria-lined pond is as pretty as a picture.
Wishing Well
Fingers Crossed
Older than the building itself, our mystical wishing well could make all your dreams come true. Worth a chance, isn't it?
SANTA BARBARA
Different. Better. Special.
Staying with us turns a trip to Santa Barbara into an unforgettably unique escape. Here are just some of the features that make us stand out from the crowd.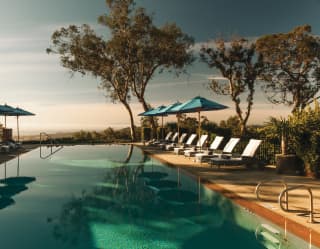 Swimming Pool
Gaze out across the Pacific while soaking up the sun in our lavish zero-edge swimming pool. It's the perfect setting to unwind and acclimatize to El Encanto's easygoing lifestyle.
Social distancing rules are in place for our swimming pool.
The pool is open every day from 11am to 5pm. The pool menu will be available for our guests during these hours.
S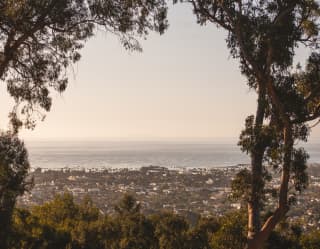 Gardens
Seven acres of gloriously landscaped gardens offer sweeping views of Santa Barbara and the Pacific Ocean. Drift through the rare flora and make the most of the balmy West Coast evenings.
G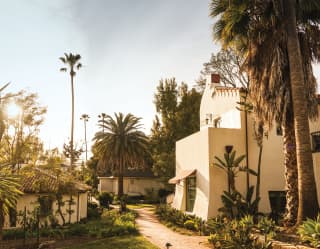 Fitness Studio
Treat your workout routine to a fresh new scene at El Encanto's state-of-the-art Fitness Studio.
Cardio enthusiasts can choose from an array of Technogym treadmills, exercise bikes and ellipticals. Or switch to strength-building exercises with Technogym's exciting line of Kinesis Stations.
The Fitness Studio offers a wealth of classes, from heart-pumping cardio to classic sun salutations. Personal training is also available on request.
The Fitness Center is available 24 hours a day
Download the brochure
F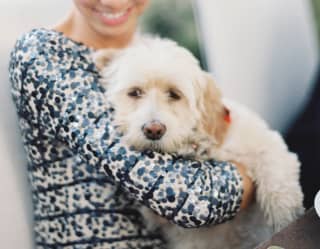 PERFECT POOCHES
Everyone in the family can enjoy the lap of luxury at El Encanto, including your adorable canine. As you relax your sun-soaked private terrace, your sweet pup can join in on the fun with a gourmet canine meal, made with veterinarian-approved ingredients.
View the menu
P
For your Stay
For your Stay
We're delighted to reopen the doors of El Encanto and warmly welcome you back to our iconic retreat in the Santa Barbara hills. In light of the COVID-19 pandemic, we wish to reassure you that your safety and wellbeing are our highest priority. We have put careful new protocols in place, ensuring you can continue to enjoy the pleasures of our hideaway with confidence.
This includes replacing some of the materials in your room with virtual services.
Useful information to enhance your stay:
Health and safety | Property directory | In-room dining menu | Mini bar menu | TV channel guide | Property map