Discover Santa Barbara
EL ENCANTO, A BELMOND HOTEL, SANTA BARBARA
800 Alvarado Place, Santa Barbara, CA 93103
Head to the California coast with Belmond. Santa Barbara is the jewel of the American Riviera and a firm favorite with Hollywood's elite. The mix of breezy vibes and old-world glamour is intoxicating. You'll also fall in love with its gorgeous weather, distinctive architecture and sophisticated style.

Of all downtown Santa Barbara hotels, El Encanto is ideally located just minutes away from the heart of town. But up here at our tranquil hilltop haven, you'll feel a world away from the bustle below.
El Encanto
800 Alvarado Place
Santa Barbara, California, 93103
El Encanto is within easy reach. You'll find us...
a 15-minute drive from Santa Barbara Airport (SBA)
a 90-minute drive from Los Angeles Airport (LAX)
a 12-minute drive from Santa Barbara Amtrak Station
a 5-minute drive from State Street
a 30-minute drive from Santa Barbara wine country in Santa Ynez Valley
Open in Google Maps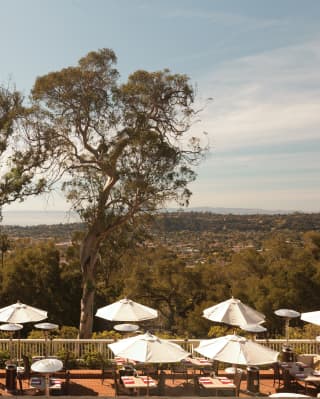 Pacific Surfliner Train
Skip the traffic and take the Pacific Surfliner train to Belmond El Encanto. You'll enjoy a leisurely ride along the coastline, with stunning seascapes to admire on the way. The service offers 11 daily round-trips between San Diego and Los Angeles, and five between Santa Barbara and San Diego, so you have all the time in the world to take it away.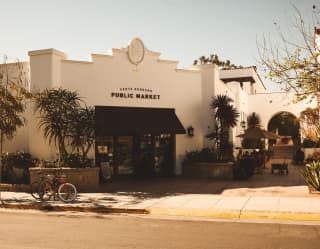 Destination Guide: Unlock Santa Barbara
Santa Barbara in one word? Joy. It's a simple word—as clear and crisp as the blue skies and the Pacific Ocean here on the American Riviera. It's as sumptuous as the wines from our famous vineyards, and as tasty as the tacos that draw crowds here from all over the world. To spend time in Santa Barbara is to relax and let the living be easy.
D
Concierge Recommendations
Santa Barbara Sea Caves
Just a short cruise away from the heart of town, you'll find Santa Barbara's Sea Caves. This geological wonderland harbors a myriad of marine life where the tide has carved out the coast. Don a wetsuit, helmet and lifejacket, then dive-in to explore with your guide.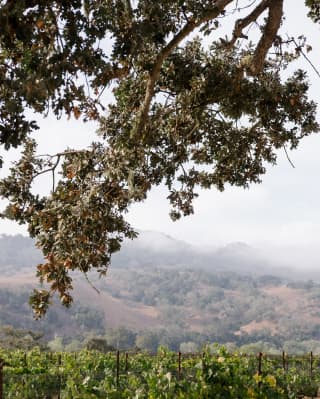 Urban Wine Trail
When there's just no time to see the scenic vineyards of Santa Ynez, head to the Funk Zone instead. This super-cool neighborhood in downtown Santa Barbara hosts the finest local wineries. Follow the Urban Wine Trail and sample Au Bon Climat, Babcock, Sanford and Grassini Family Vineyards, all favorites of Belmond El Encanto's Sommelier.
Santa Barbara Farmers Market
Enjoy an insiders tour of the Santa Barbara Farmers Market. Every Saturday, the stalls burst into life with fresh produce and local delicacies. Join our Executive Chef as he navigates the market like a pro. He'll help you choose a selection of delicious ingredients, that he'll later help you whip up into a delicious lunch.