Celebrate your wedding in sun-soaked Californian style
The sun setting over a soft pink sky, a warm breeze rustling through gorgeous gardens, views unfolding to the ocean—El Encanto is brimming with romance. Whether you choose an alfresco reception or an indoor ceremony for your Santa Barbara wedding, our expert team will ensure a magical day.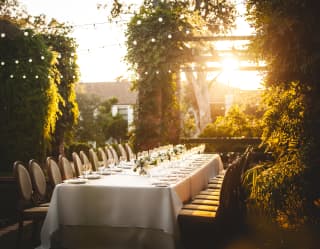 Wedding Celebrations
Flower-filled gardens and sweeping ocean views set the scene for a picture-perfect wedding. Wander hand-in-hand through the Wisteria-lined Arbor; pose for photographs by the picturesque Lily Pond; or host an elegant reception in the ballroom. From rehearsal dinners to ceremonies and post-wedding brunches, we have a unique venue for every occasion.
Contact our wedding experts
Wedding Celebrations
Thank you for your interest in Belmond.
Prefer to talk? You can call us on 1 805 845 5800
W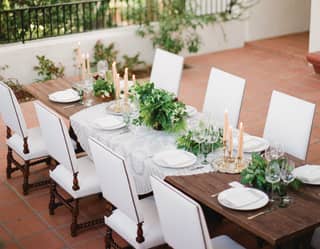 Micro-Weddings & Elopements
Escape to our enchanting hillside retreat for an idyllic micro-wedding or elopement. Exchange your vows beneath an arbor of wisteria or beside a fairy-tale wishing well. Say 'I do' in front of the Santa Barbara skyline, the perfect backdrop for your intimate celebration. Beautiful private cottages, cozy fireplaces and inviting indoor venues offer charm and elegance for nuptial bliss during cooler months.
Contact our wedding experts
Micro-Weddings & Elopements
Thank you for your interest in Belmond.
Prefer to talk? You can call us on 1 805 845 5800
M
The Menu
The best of the Californian coast
With over 500 wines on our list, we'll always find the perfect pairing.
We'll help you tailor a menu that celebrates the best organic, seasonal and local produce—with exceptional champagnes and Californian wines to match.
Marc Fialip
Executive Assistant Manager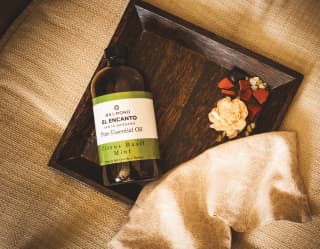 The Spa
Sink into serenity with an indulgent pre-wedding treatment. A botanical massage or body scrub helps you to unwind before your big day. Or walk down the aisle with a little extra polish after a facial, manicure or hair restyle from our talented team.
Find out more
T
Discover our Venues
Set the stage for a celebration to remember
The Perfect Place For Your Event
From intimate gathering to grand event, we've got the ideal venue for your meeting or celebration.
Browse venues